3D laser scanner training
Make the most of your investment in your 3D laser scanner by training your teams to improve speed, accuracy and deployability in a range of conditions.
Since we pioneered the use of 3D laser scanning, we're experts in training new users of the technology, and have many, many years of experience, in a wide range of industries.
Like any piece of equipment you use on site, the benefits you get from your Dynascan, Quarryman, Boretrak, C-ALS or Void Scanner will depend on the skill of your operators.
The benefits of 3D laser scanning training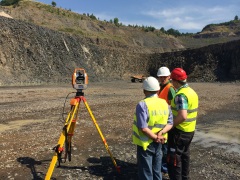 Whilst the popularity of our 3D laser scanners is due in no small measure to their ease of use, trained and experienced operators ensure:
quicker deployments
faster data processing
data capture in fewer site visits
minimal downtime
accurate results, even in challenging environmental conditions
increased system durability, through good care and regular maintenance

What we teach your team
We offer a range of training options for each of our products. These include:
| Course | Duration | Description |
| --- | --- | --- |
| Dynascan system expert | 5 days | Mobile mapping using Dynascan |
| Cavity scanning systems and software | 2.5 days | Cavity and void scanning using C-ALS or Void Scanner, including deployment options |
| Quarryman, Boretrak and software | 1-3 days | Quarry face scanning and borehole deviation using Quarryman and Boretrak |
| Fanbeam reference systems |   | Enquire for details |
The benefits of laser scanning are available to more businesses now than ever before, as increasing numbers of customers in the mining, construction, geotechnical and geospatial industries opt for the speed, accuracy and volume of data, associated with 3D laser scanning.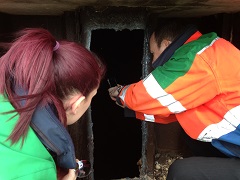 For a true competitive edge, we recommend that all our customers maximise their investment in 3D laser scanning technology, by ensuring their teams:
understand the purpose and benefits of laser scanning technology
are able to understand how point cloud data capture and processing supports broader business goals
are experienced in a range of deployment methods, and know when to use each method
know how to operate laser systems accurately, efficiently and safely
understand how environmental and other conditions may affect accuracy, and know how to adapt methodology to ensure maximum performance
are familiar with the full capabilities of our software, as well as short cuts and pre-programming options that save time
understand how to export data to other software packages
are aware of our remote support options
are aware of equipment maintenance and servicing requirements
Find out more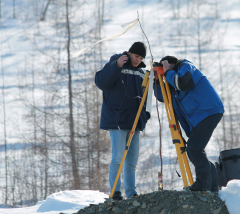 We deliver training either at our offices in the UK, Canada, US or Australia, or on site, offering your team the opportunity to gain hands-on experience on live projects they are tackling, and receive advice tailored to local terrain, conditions and business objectives.
We deliver Fanbeam training through a number of DP training providers.
Contact us for more information and pricing.