Neurological products and therapies
Renishaw is applying precision engineering technology to the challenges of functional neurosurgery.
Advanced engineering solutions for stereotactic neurosurgery
Our range of products is designed to enable surgeons to deliver devices with great confidence and accuracy relative to targeted brain anatomy.
Improving patient outcomes
We are also working with a number of medical technology and biotech companies on the development and optimisation of next-generation drug delivery systems for the treatment of serious central nervous system diseases.
Delivering precision
Our aim is to help leading clinicians to enhance the safety and cost-effectiveness of their procedures, improving patient outcomes through accurate delivery of implantable devices.
Up-to-date technology
Our solutions are also aligned with current and emerging therapy technologies such as DBS and intraparenchymal delivery of next-generation therapeutics. Precision-guided neurosurgery helps clinicians to meet the twin challenges of developing life-enhancing therapies that are both safe and efficient.
Please note that not all Renishaw products, their fields of application, relative accessories or combination thereof, are available in all countries.
For information on which product is approved or registered in which country, and for which specific application, please contact your local Renishaw representative.
Introducing the latest version of the neuroinspire™ software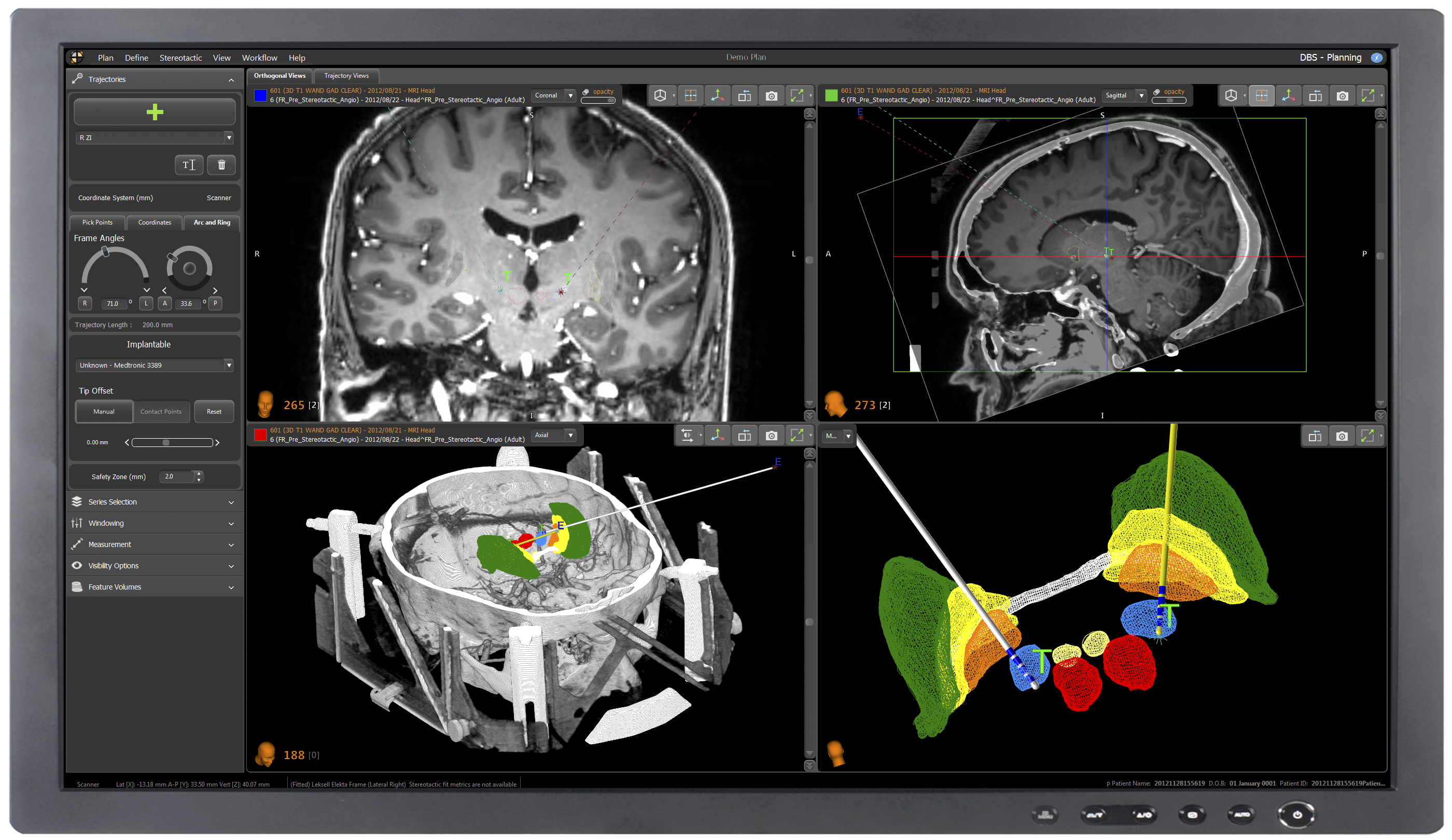 neuroinspire™ has been updated to deliver improved data support, a more intuitive workflow and better visualisation.
The software can be used for the planning of stereotacitc trajectories, and provides the option of integration with the neuromate®stereotactic robot and the neurolocate™ frameless patient registration module.