Data processing
Our data processing teams enable customers to turn projects around more quickly, providing the deliverables you need.
As a worldwide leader in the laser measurement industry, Renishaw has almost three decades of experience in the acquisition and processing of lidar data.
This expertise is now available through our data-processing services, which aim to enable customers to move from raw data to finished maps, drawings and models, which they can use to progress projects quickly.
Reduce your project timescales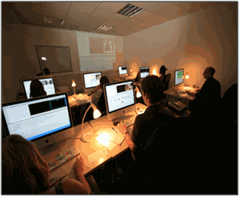 Advancements in laser measurement technology now mean it is possible to collect huge amounts of survey data quickly and efficiently. However, this is often at the cost of increased office-based data processing times.
Renishaw recognise this and, as a company with many years' experience in lidar data processing, offer a data processing service to assist customers in processing, editing and managing lidar data without the large capital investment needed in specialised resource, software and training.
The Renishaw team consists of qualified surveyors and other industry professionals. Together they offer a comprehensive turnkey service for airborne, terrestrial, mobile and bathymetric data.
Our services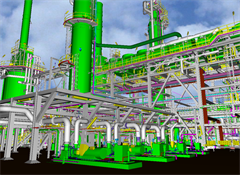 We offer a wide range of deliverables in industry-standard computer-aided design (CAD) and geographic information system (GIS) formats. We can provide the following:
Data cleaning and noise removal
Bare earth and non-ground classification
Digital terrain models (DTM) and contouring
Volumetric calculations
Vectorisation and feature extraction
Preparation of CAD drawings and GIS datasets
3D modelling and texturing
Image overlay and point cloud colourisation
Visualisations and fly-throughs
Data archiving and management
Applications
We have particularly rich experience in the following applications:
Quarrying and mining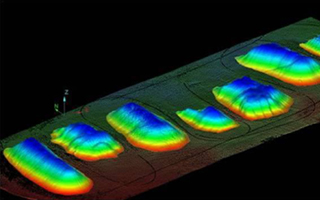 Calculation of stockpile volumes
Preparation of CAD quarry maps
Pre- and post-blast comparisons
Cavity and void calculations
Toe and crest extraction
Digitising of paper archives
Utilities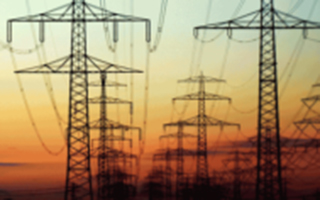 CAD plan and profile drawings including co-ordinates of towers, attachments points and sag of wires
Feature-coded data sets for input into design applications (Power Line Systems - Computer Aided Design and Drafting / PLS-CADD)
Automatic clearance surveys and danger detection of vegetation and features
Crossing survey layouts
3D tower and span models
GIS/topography
Digital terrain models (DTM) and digital elevation models (DEM)
Breakline identification and contour models
Topographical layouts
Survey data integration
Cross-section and long sections
GIS-positioned datasets (geo databases)
Conversion and update of legacy mapping
Document scanning and format conversion
Coastal and marine
Shoreline mapping
Erosion monitoring
Change assessment
Sea/river bed modelling
Flood modelling
Run-off analysis
Infrastructure
Pipeline feasibility studies
Highway asset management
Cutting and embankment cross sections
Earthwork design and as-built scanning
Pipeline corridor mapping
Abnormal load clearances
City modelling
Intervisibility analysis
High-definition data
Primitive 3D modelling
Intelligent 3D modelling
Clash checking
Scan to building information modelling (BIM)
As-built 2D drawing creation / extraction