Fanbeam® Advance retrofit for discontinued CyScan® Mk3*
Forward-thinking fleet managers looking to replace their discontinued CyScan Mk.3 and minimise downtime, can now use Fanbeam Advance to retrofit a Fanbeam 5.
What is Fanbeam Advance?
Fanbeam Advance is a cost-effective package that enables vessels to upgrade quickly from the now-discontinued CyScan Mk.3 to Renishaw's proven Fanbeam.
The package consists of specially designed components that allow for a quick and simple Fanbeam 5 installation.
Who can benefit from Fanbeam Advance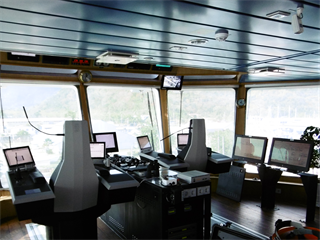 Anyone operating the discontinued CyScan Mk.3. The Advance kit includes a specially designed power supply unit to enable existing CyScan infrastructure to be used with a Fanbeam 5, avoiding the need for disruptive running of new control cabling. A complete upgrade kit including Fanbeam 5 and Fanbeam Advance is also available. 
This proactive approach keeps vessels working and provides operators with quick and easy access to all the benefits of the proven Fanbeam 5, including high performance and reliability in extreme conditions, and Renishaw's world-class service and support.
Principal system benefits
Easy access to superior laser DP technology: By reusing existing cables, Fanbeam Advance enables the quick and easy mobilisation from discontinued CyScan Mk.3 to Fanbeam 5 in a single day, minimising disruption and costly vessel downtime.
Cost-effective fleet standardisation: With Fanbeam Advance, fleet operators can enhance vessel reliability and the safety of operations across multiple vessels without wasting money on cabling or infrastructure they already possess.
Reliable product with an excellent service model: Renishaw offers Fanbeam customers a one-year warranty and five years guaranteed full support, even if the product is discontinued.
World-class service and support
Expert global service and support: Renishaw has the scale and resources to keep you working wherever you operate. We offer outstanding global service and support for real peace of mind.
20 years of industry experience: Our skilled laser measurement specialists offer expert training and project support.
World-class production values: Renishaw products are designed in-house and manufactured at state-of-the-art assembly facilities.
Repair by Exchange service option: As well as worldwide access to our fully equipped authorised service and repair centres, our proven Repair by Exchange service option also guarantees you the ability to eliminate vessel downtime.
Fanbeam Advance schematic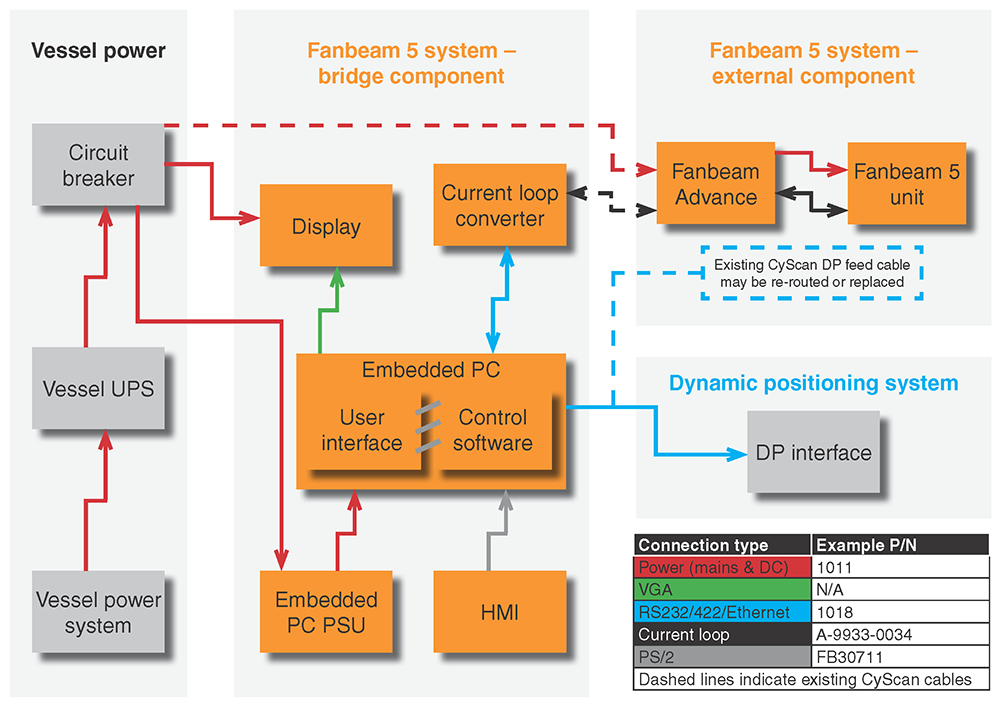 * See Guidance Marine Technical Bulletins:
94-0376-4 'Product End of Life Notification – CyScan Mk3' 21 January 2014
94-0376-4-A 'Updated Product End of Life Notification – CyScan Mk3' 21 October 2014
CyScan is a registered trademark of Guidance IP Limited