18th October 2010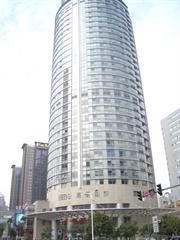 Renishaw, a world leader in the fields of metrology and spectroscopy, has announced the opening of new liaison offices in the cities of Suzhou and Xi'an to give local support to its rapidly expanding customer base. The offices, which will be managed by the company's wholly owned Chinese trading subsidiary Renishaw Shanghai (Trading) Co Ltd, are part of Renishaw's ongoing investment in China where it now has operations in eight different cities. 
The Suzhou office is located in the Suzhou Industrial Park, near the central business district, and will have a team of sales and support staff serving customers in the Suzhou, Wuxi and Kunshan industrial areas.  The Xi'an office is located in the central business district area, and will offer support to customers in Xi'an and the adjoining provinces.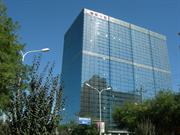 Speaking about the new offices, Paul Gallagher, Managing Director of Renishaw Shanghai said, "The global downturn last year has not affected our business in China, where sales for our last financial year rose 75% and which continue to grow strongly for all our product lines. We have shown a long-term commitment to the Chinese market, where we opened our first office in 1994, and this has clearly been appreciated by our many customers in sectors as diverse as machine tools, motion control and materials research."
He continues, "We continue to increase our office network across the country by setting up operations close to our customers, so that we can provide fast and efficient local support. All of our staff are trained to provide a full range of services from customer support to pre-sales applications advice, and we are also actively recruiting more people to support the future opening of offices in other cities."
Renishaw has also announced that its Beijing office, which was first opened in 1994, has now relocated to a larger facility in the city's Chaoyang District.
Contact details for all the new offices are as follows:
Renishaw Beijing Branch Office
Room 903, Block A, Eagle Plaza
No. 26 Xiao Yun Road
Chaoyang District,
100125 Beijing
T:   +86 10 5108 8282
F:   +86 10 8448 1528
E:   beijing@renishaw.com
Renishaw Suzhou Liaison Office
C102, SanLake Square, 345 Fengli Road
Suzhou Industry Park, Jiangsu Province
China 215026
T: +86  0512-8686 5537/38/39
F: +86  0512-8686 5569
E: suzhou@renishaw.com
Renishaw Xi'an Liaison Office
Room 703B, High Tech International Business Center
No.33, Keji Road High Tech Development Zone
Xi'an 710075, China
T: +86 29 8833 7292
F: +86 29 8833 7249
E: xian@renishaw.com