RenDx assay
The RenDx assay combines the advantages of PCR with the high sensitivity and specificity of surface enhanced resonance Raman scattering (SERRS) to provide a powerful tool for diagnosis of infectious disease.
1. Simple, intuitive run set-up. Barcode entry of samples.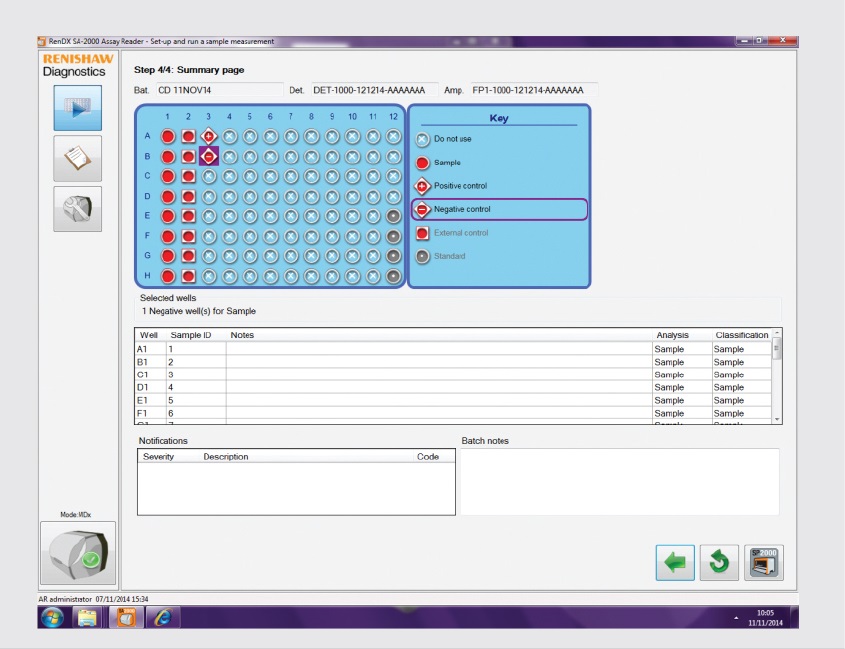 2. PCR amplification of extracted DNA.

3. Automation of RenDx assay performed on SP-2000 sample processor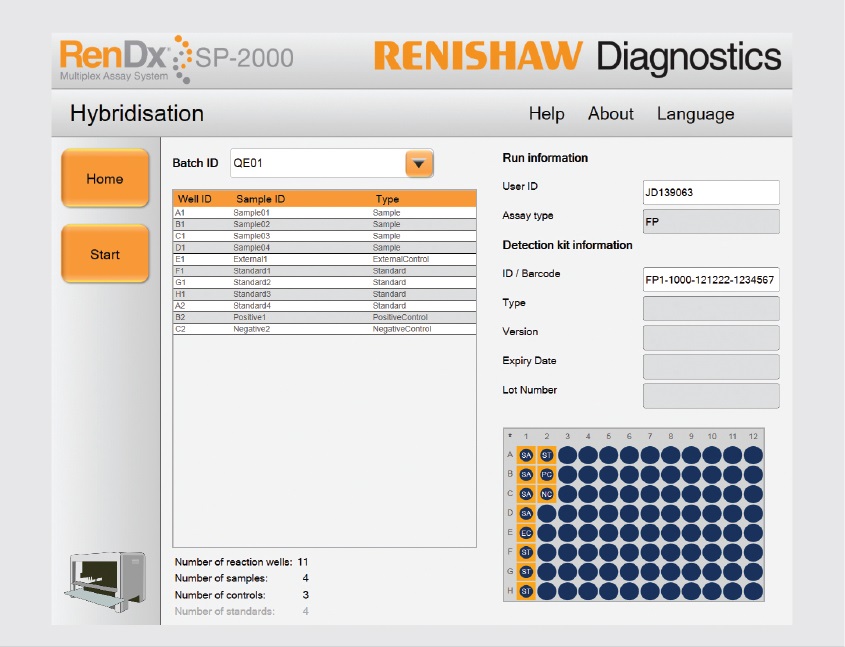 4. Specific RenDx probes are hybridised to target DNA.

5. DNA captured on streptavidin coated magnetic beads.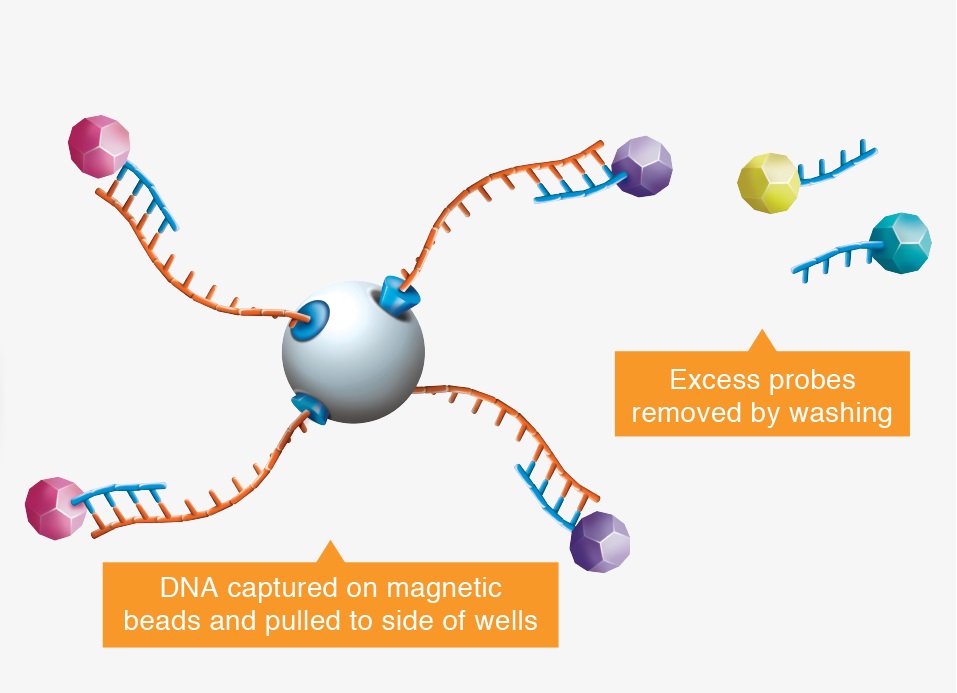 6. Probes eluted from captured DNA.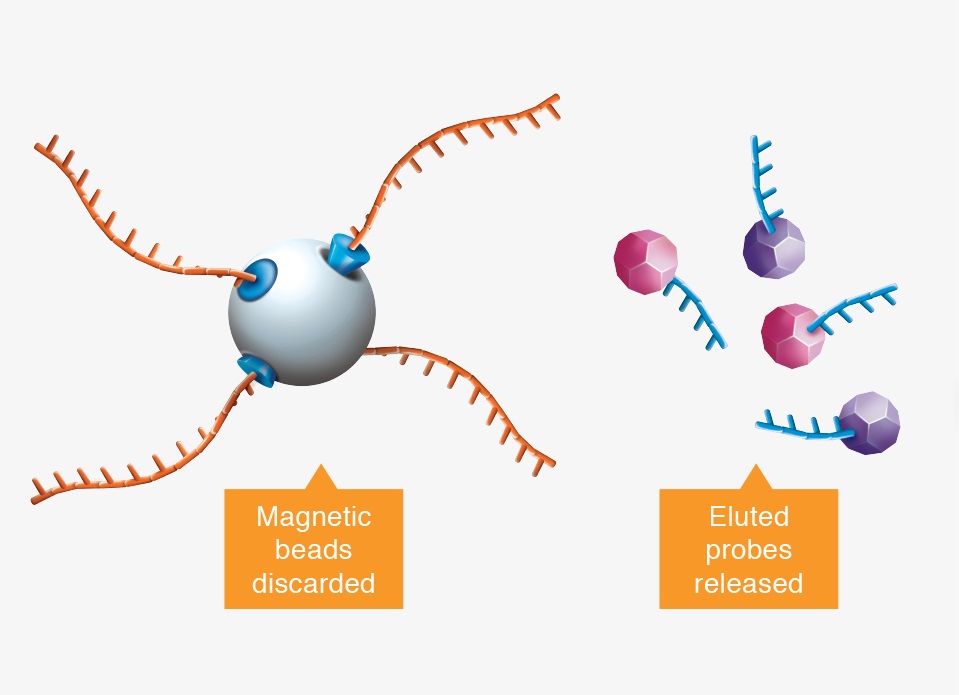 7. Probes adsorbed on silver nanoparticles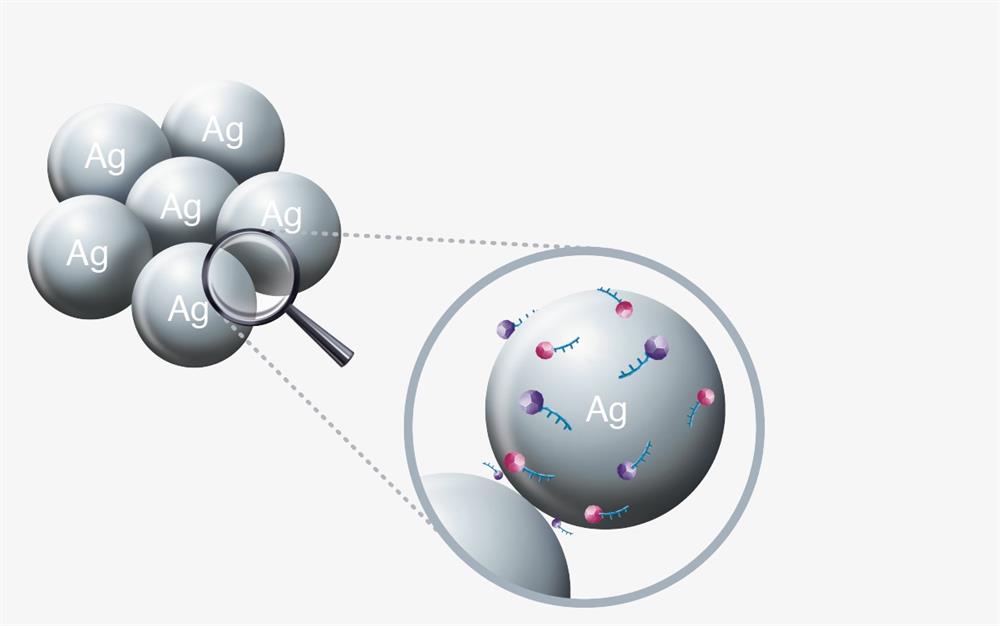 8. SA-2000 sample analyser performs SERRS analysis of adsorbed probes.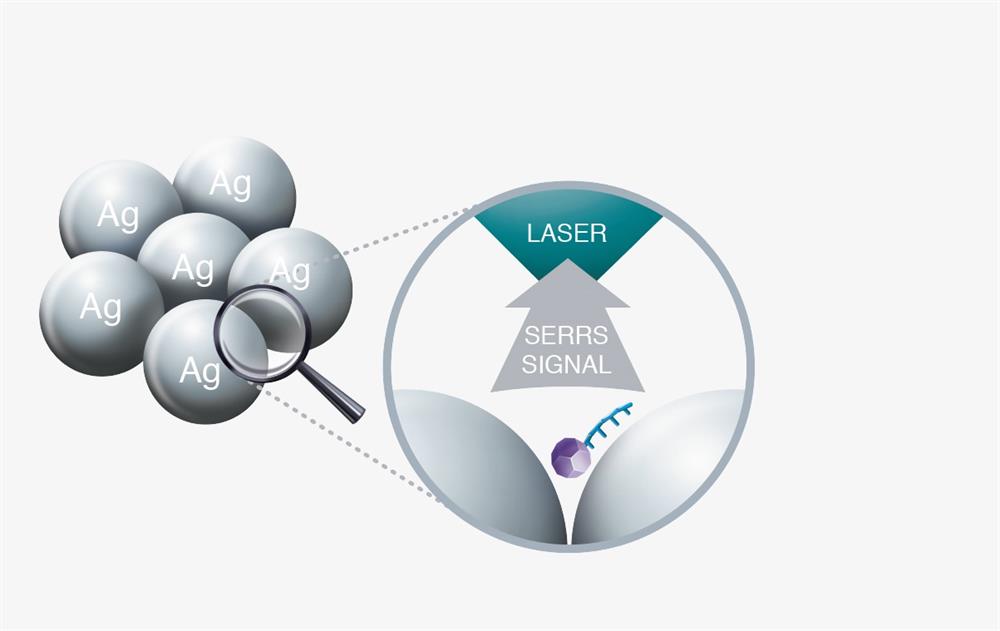 9. Automated analysis software produces report