RenDx Fungiplex assay
The RenDx Fungiplex assay has the potential to aid earlier diagnosis of invasive fungal disease, reducing overall spend and improving patient outcomes for those susceptible to these life threatening infections.
RenDx Fungiplex assay gains CE mark
Detect 10 Candida and Aspergillus species
Achieve single organsim detection
Results within hours
No culture required
Overview
Invasive fungal diseases (IFDs) are emerging as an increasingly important cause of life-threatening infections and represent a significant cause of morbidity and mortality in patients who receive immunosuppressive therapies, such as those prescribed for solid organ transplants (SOT) and hematopoietic stem cell transplants (HCT), and in patients suffering immune compromising conditions such as AIDS. 
The Renishaw RenDx Fungiplex assay is a multiplex PCR in vitro test for the qualitative detection of Candida and Aspergillus DNA extracted from EDTA whole blood, EDTA plasma or serum. The assay is designed for use with the RenDx Multiplex Assay System, an automation and detection platform that allows processing of up to 45 samples from post extraction to result in around 7 hours.
The assay identifies 10 Candida and Aspergillus species using a unique detection technology known as surface enhanced resonance Raman scattering (SERRS). The high sensitivity provided by this method offers the potential for early diagnosis while quality controlled manufacture ensures that the user can have full confidence in assay quality and reproducibility. 
Targets
| Candida          | Aspergillus        |
| --- | --- |
| Candida spp.* | Aspergillus spp.* |
|           C. albicans |           A. fumigatus |
|           C. parapsilosis |           A. flavus |
|           C. tropicalis |           A. niger |
|           C. dubliniensis | A. terreus*    |
| C. krusei*   |   |
| C. glabrata*   |   |
* reported
Single organism detection
No culture required
Intuitive reporting
ISO:13485 manufacture
10 Candida and Aspergillus species detected
45 samples in 7 hours
Semi-automated workflow
Full sample traceability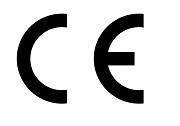 Assay performance
Analytical sensitivity and specificity
Based on testing of 2415 plasmid and simulated samples at relevant clinical concentrations.
| | |
| --- | --- |
| Number of samples | 2415 |
| Total number of true positives | 371 |
| Total number of true negatives | 2015 |
| Total number of false positives | 21 |
| Total number of false negatives | 8 |
| Analytical sensitivity | 97.9 % |
| Analytical specificity | 99.0 % |
 Publications