Renishaw Diagnostics signs exclusive licence agreement for SERRS Beacons with The University of Strathclyde
Renishaw Diagnostics Ltd today annouced that it has concluded an exclusive licence agreement to a patent on nucleic acid sequence identification (SERRS beacons) from The University of Strathclyde
10 May 2011
Renishaw Diagnostics Ltd, a world leading provider of trace level detection technologies based on the exploitation of surface enhanced Raman scattering (SERS) and surface enhanced resonance Raman scattering (SERRS), for research and molecular diagnostics applications, today announced that it has concluded an exclusive licence agreement to a patent on nucleic acid sequence identification (SERRS beacons) from The University of Strathclyde.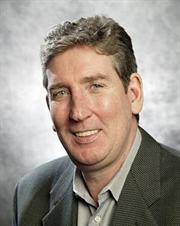 David Burns, CEO  said "We are very pleased to have secured this licence for such an important piece of intellectual property. Although we have just launched our first major product, the RenDx™ Multiplex Analysis System for research use only in infectious diseases, we are already looking to develop the next generation of products and the licensing of this patent will enhance our existing patent portfolio and allow us to develop new format molecular diagnostics assays in additional disease areas such as oncology and cardiology."
Professor Duncan Graham, Director of the Centre for Molecular Nanometrology at Strathclyde University said "It's good to see Renishaw Diagnostics Ltd move towards a new and exciting technology based on a concept invented in the Centre for Nanometrology. This is yet another excellent example of technology transfer from the University to Industry."
Dr David McBeth, the University of Strathclyde's Director of Research & Knowledge Exchange Services said "This licence further strengthens the University's relationship with Renishaw Diagnostics Ltd. Hopefully the licence will underpin the company's growth which in turn will create more highly-skilled jobs in the West of Scotland. The University is committed to working strategically with its industrial partners, as illustrated by the recent launch of its Technology & Innovation Centre, and we expect that we will develop several other research and knowledge exchange collaborations with Renishaw Diagnostics in the future".
The Strathclyde patent uses a loop of single stranded DNA with a SERRS label on one end and a silver particle attached through a SERRS active attachment group on the other. If this loop comes into contact with a target containing the complimentary sequence of DNA, it hybridises, forcing the non-attached label away from the surface but leaving the attachment group on it. SERRS is most effective very close to the surface so, when the beacon opens, the SERRS signal changes. In addition the surface quenches fluorescence and both fluorescent and non-fluorescent labels and attachment groups can be used, so that mixed SERRS/fluorescence detection systems can be developed.
About Renishaw Diagnostics Ltd
Renishaw Diagnostics Ltd, formerly D3 Technologies Ltd, was a Strathclyde University spin-out before being acquired by the Renishaw Group, which is a leading global supplier of engineering technologies, medical devices and Raman spectroscopy systems. It is focused on developing and commercialising its first in vitro diagnostic (IVD) and clinical research products, with the goal of establishing Renishaw Diagnostics as the premium provider of automated, multiplex, high sensitivity molecular diagnostics products for the detection of human infectious diseases.
The Company is based in Glasgow, Scotland, and further information is available at www.renishawdiagnostics.com.
All images and text copyright Renishaw
Register for news updates
Register for regular news updates from Renishaw