30 November 2010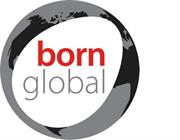 Renishaw, the Gloucestershire-based global engineering company, is backing a new competition that offers entrepreneurs and businesses in the South West of England the chance to win a £50,000 prize fund of money, advice and professional services to help launch a new innovative idea, product or service business internationally.
Launched by GWE Business West, Born Global 2011 seeks to encourage exports from the South West region and is part funded by the European Regional Development Fund. The competition aims to nurture applicants along the road to export, encouraging them to be 'Born Global', generating substantial international sales from the early stages of their business development.
Phil Smith, Managing Director of GWE Business West comments, "International trade can fuel profound changes, not just for individual businesses, but also for the whole economy and this has to be a key way for the South West to drive itself out of recession. International trade boosts productivity: exporters account for 60% of the UK's overall productivity growth, and it drives innovation and R&D."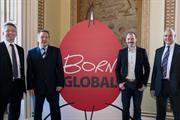 As a company that achieves 95% of its sales from exports, Renishaw is supporting the initiative as an ambassador and will also host several of the Born Global auditions. Also endorsing the competition is Rob Law, founder and director of Magmatic Ltd, who is responsible for the now highly recognisable Trunki range of ride-on children's luggage.
Speaking at the launch event, Rhydian Pountney, a General Manager within Renishaw who is responsible for business development in ten of its overseas subsidiary operations, said, "Renishaw was itself 'born global', with export markets helping to generate growth in the years immediately following our formation in 1973. Today, we employ almost 2,300 people worldwide and a key ingredient of our success has been a long-term commitment to high quality technical and commercial support in all export markets. We hope that our success helps to inspire a new generation of South West businesses."
Born Global seeks in particular to support products that will have a positive impact on society and contribute to the world's long-term sustainability. All applicants will be encouraged to consider the environmental impact of their business idea and demonstrate how they plan to operate as sustainably as possible.
Interested applicants should visit www.born2bglobal.co.uk for full details about the competition which closes for entries on 17th January 2011.
(Image 2 caption: (L to R) James Durie (director of initiative at GWE Business West); Rhydian Pountney (general manager of Rest of World Sales at Renishaw plc); Rob Law (director of Magmatic Ltd and founder of the Trunki); Mark Forbes, Head of Innovation in Services, GWE Business West)