SPRINT™: Blade Toolkit
For users requiring measurement data for the production and repair of blades and bladed disks.
High‑speed measurement of blade sections.
High data integrity, even on leading and trailing edges.
Designed to integrate into existing processes for adaptive machining capability.
SPRINT on‑machine scanning system for high‑speed blade measurement
The SPRINT Blade Toolkit provides measurement data for the production and repair of blades and bladed disks. This data can be used in a number of high‑precision applications including: blade tip refurbishment; in-process blade measurement; and root blending of bladed disks.
Compared to traditional on-machine technologies, the SPRINT Blade Toolkit provides significant cycle time advantages and a uniquely accurate definition of tightly curved surfaces, such as leading edges.
The SPRINT Blade Toolkit also provides significant advantages in adaptive machining processes, in comparison to off‑machine measurement methods, by measuring on‑machine.  This eliminates the need for manual handling and the many issues associated with the transfer and setting up of components between measurement devices.
The analysis software for blade measurements is run directly from the CNC controller through the Productivity+™ CNC plug‑in. This way the measurement data is automatically available, either through macro variables on the CNC or on a connected PC for downstream data processing.
The system can provide data equivalent to that of existing on‑machine probing systems, but with an increased level of speed and accuracy, derived from the 1,000 3D points per second measured by the OSP60 SPRINT probe. This helps to minimise the time taken to integrate the system into an existing or new process.
SPRINT™: Blade Toolkit video
Explore the SPRINT system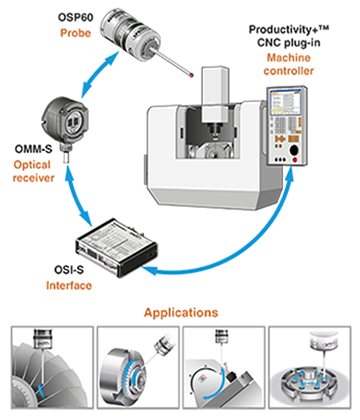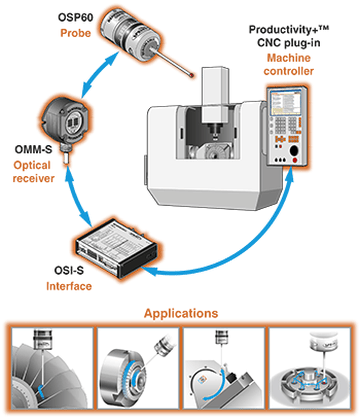 SPRINT probe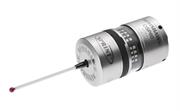 The OSP60 scanning probe has an analogue sensor with 0.1 µm resolution in three dimensions to provide exceptional accuracy, giving the greatest understanding of workpiece form.
Constructed from the highest grade materials, the OSP60 is robust and reliable in the harshest machine tool environments and able to withstand shock, vibration, temperature extremes and liquid ingress.
A range of SPRINT-specific styli is available to complement the enhanced capability provided by the OSP60. Easily identifiable by a black stylus holder engraved with the exact ball diameter, these styli include a number of design elements which offer improved metrology performance for machine tool applications, in comparison with standard styli offerings.
On-machine software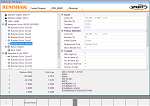 Harness the power of on-machine scanning with Productivity+ CNC plug-in software and open up a new world of process control.
This on-machine software controls the OSP60 scanning probe, the machine tool, and the PC‑based data tools, enabling more advanced data processing than traditional methods. Real time data processing during measuring or cutting minimises cycle time and results in a high-speed, accurate, and capable process.
The Productivity+ CNC plug-in provides exceptional ease-of-use for machine operators and programmers, with its on-line editor allowing the measurement program to be updated on the machine.
The close integration of controller and CNC plug-in is designed for automatic closed-loop process control to reduce operator intervention.
Data link to machine controller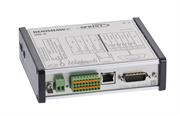 The OSI-S interface synchronises the SPRINT system with the machine tool and passes data between the OSP60 and the Productivity+ CNC plug-in software.
Optical transmission – high-speed communication
The OSP60 probe and OMM-S receiver unit communicate via a high-speed optical link. The unique communication protocol provides reliable, high-speed and robust data communication.
Two OMM-S receivers can be used in tandem to increase optical range and machining area coverage; particularly useful in large and multi-axis machines.
Game-changing applications
The SPRINT system incorporates ground-breaking technology which allows organisations to completely re-think the use of on-machine process control measurement in high value CNC manufacturing tasks.
Working in conjunction with manufacturing organisations in key industries, Renishaw continues to develop specific application capability to improve manufacturing processes.
Based on this experience, the SPRINT system is offered in conjunction with a variety of software toolkit packages for data processing, each focussed on an individual task or industry sector.
The capabilities of each package vary by application but typically include:
Editing and programming tools for process planners and CAM users, provided as an extension to Productivity+

On-machine data analysis tools which run automatically in-cycle, and provide measurement feedback to a CNC machining process

Documentation to allow programmers and users to understand the cycles and use them to their best effect
In some cases Renishaw may be able to provide programming and support capability for these applications.