Training, consultancy and equipment hire
Get more out of your laser measurement system, by drawing on the strength of our team.
We're not just manufacturers of laser measurement systems. Our experts work with you to tailor solutions and help you get all the benefits of laser measurement wherever you are located in the world.
Training and support for your project
We work with you to support and assist on your projects. Contact us today to find out how we can help to ensure you get the most out of your Renishaw laser measurement system.
The advantages of Renishaw's laser mapping, measurement and scanning solutions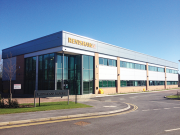 Renishaw plc is a FTSE-250 company with the scale, resources and engineering expertise to guarantee design excellence, robust construction and outstanding customer service.
Our laser products have become global industry leaders, offering customers new capabilities and a real competitive advantage.
Our network of global service centres and local technical support ensures that our customers can access Renishaw expertise and assistance wherever they operate.
We are committed to ongoing product development and innovation that enables you to improve the safety, profitability, and efficiency of your operation.