Automated REVO calibration sequence
Download "Revo calibration.zip" file, decompress the file. The file should now be called "Revo calibration.uas".
Save "Revo calibration.uas" file in UCCassist2 sequences folder. The location of the sequences folder is approximately > \Program Files\Renishaw\UCC\Utilities\UCCassist Mark II\Sequences\Utilities
Start UCCassist2
Create a desktop shortcut: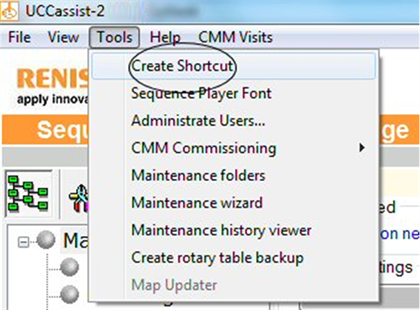 Complete dialogue with shortcut name and location in 'Sequence file' field... Leave utility file blank.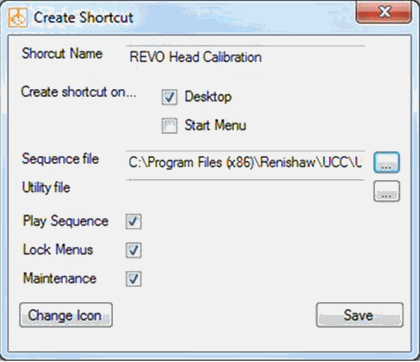 Ensure the 'Desktop', 'Play Sequence', 'Lock Menus' and 'Maintenance' boxes are checked.
Click Save when done.

This will create a shortcut on the desktop. When you double click the shortcut on your desktop, UCCAssistMk2 will auto load, and the head calibration sequence will start. Follow the on-screen instructions and press the "play" button when required.