Maintenance
WARNING: Maintenance should only be carried out after the machine has been isolated from the electrical supply, compressed air supply or other energy sources in accordance with the machine manufacturer's instructions. 
Periodically check that all mounting screws and electrical connectors are securely tightened. Electrical safety checks should include inspecting the mains cable for damage and the safety of the connections. Periodical safety checks should also include the function of the emergency stop system, including operation of all switches integrated into the system.
Remove dust from the external surfaces with a clean dry cloth as the unit is not sealed against liquid.
Filter replacement
UCC T3 PLUS or UCC S3 uses an internal air flow for cooling purposes. This system has a replaceable filter to minimise the ingress of dust. The condition of the of the filter should be checked on a regular basis. It is recommended that this filter is removed and checked / replaced as necessary or every 12 months.
The following procedure should be followed when replacing the air filter:
Remove power from the controller
Remove the 19 inch rack mounting brackets (if fitted) by removing the two fixing screws (not shown)
Pull the head of both the filter retaining clips away from the unit so they disengage (1)
Pull away the external filter cover (2)
Remove the filter material from the filter recess (3)
Replace the filter using the reverse of the method given above (the replacement filter part number is A-5518-0011)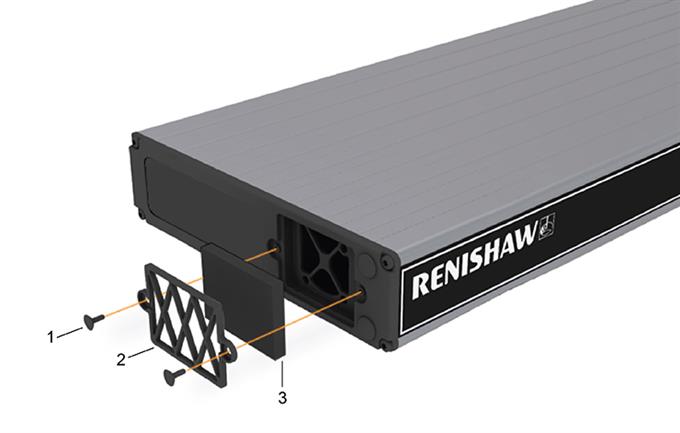 Advisory
It is recommended that periodical metrology tests are performed in order to identify any faults in subsystems eg air bearings, structure, cables, software etc.