Product compliance
EU declaration of conformity
This equipment must be installed and used in accordance with this installation guide. This product is intended for industrial use only and should not be used in a residential area or connected to a low voltage power supply network which supplies buildings used for residential purposes.
Information to user (47CFR section 15.105)
This equipment has been tested and found to comply with the limits for a Class A digital device, pursuant to Part 15 of the FCC rules. These limits are designed to provide reasonable protection against harmful interference when the equipment is operated in a commercial environment. This equipment generates, uses, and can radiate radio frequency energy and, if not installed and used in accordance with the instruction manual, may cause harmful interference to radio communications. Operation of this equipment in a residential area is likely to cause harmful interference, in which case you will be required to correct the interference at your own expense.
Information to user (47CFR section 15.21)
The user is cautioned that any changes or modifications not expressly approved by Renishaw plc or authorised representative could void the user's authority to operate the equipment.
Information required by Article 33(1) of Regulation (EC) No. 1907/2006 ("REACH") relating to products containing substances of very high concern (SVHCs) is available at: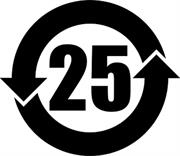 The SPA2-2 product has been independently tested to the relevant requirements of the following standards:
UL 61010-1:2012/ R:2016-04
CAN/CSA-C22.2 No. 61010-1:2012/U2:2016-04
The NRTL TÜV SÜD certification mark demonstrates compliance with these requirements.