SCR200 / MCR20 mounting washer (location piece)
This is the tapered washer that is used to mount the SCR200 / MCR20 change racks to the CMM table using an M8 or M10 bolt.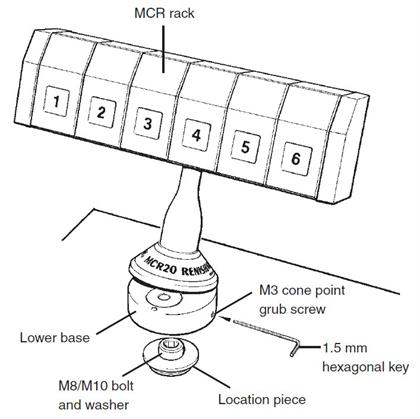 Renishaw part number: M-1085-0301.
A special location piece with integral bolt is available for M12 inserts (Renishaw part number M-1371-0298).
User guide: TP20 system

Compact module changing touch-trigger probe, which allows the use of a range of stylus configurations and extensions to access features on complex parts.