SPA2-2 interconnection schemes
UCC2 3-axis system with dc motor and tacho connection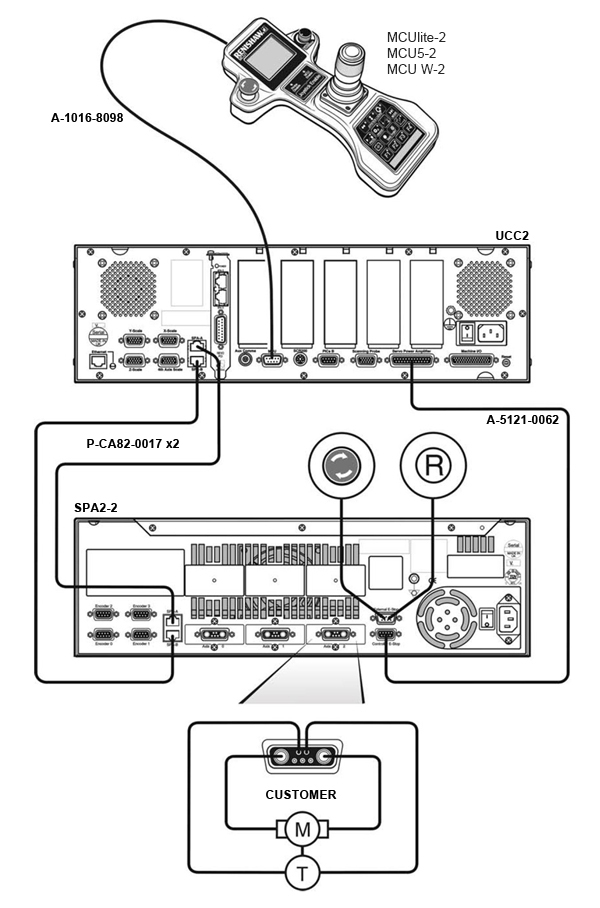 UCC2 6-axis system with dc motor and tacho connection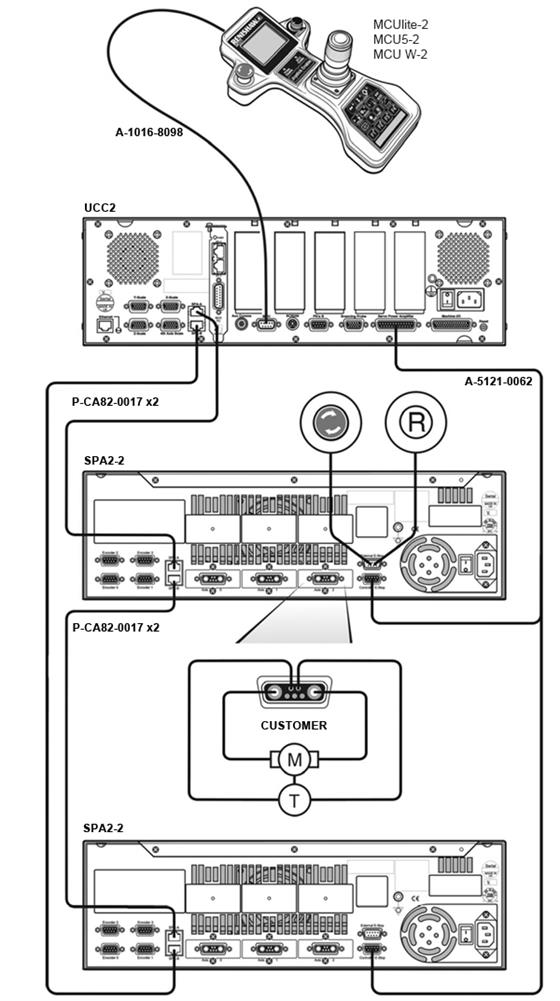 Dual UCC BI interconnection
Dual UCC BI installations require a special E-STOP cable (part number A-5208-0011). This cable has three tails, all marked with their function, and must be installed as per the diagram below.
MCU, RS232, PICS, servo power amplifier / E-STOP cable and machine I/O should be connected to UCC BI 1.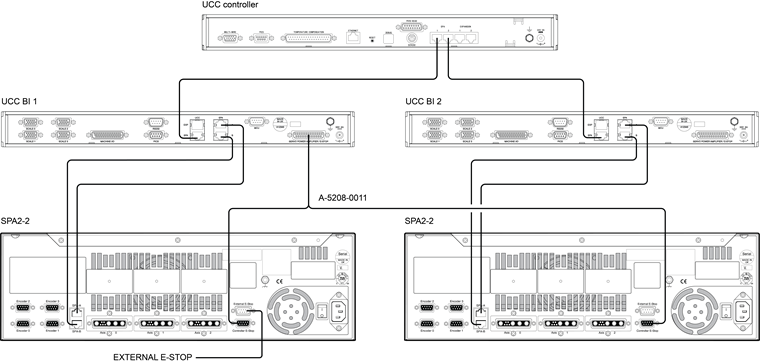 NOTE: E-STOP cable (A-5208-0011) is supplied only with the SPA2-2 dual, dc, and linear kits.
CAUTION: The capability to use the UCC BI in a dual SPA system or a system using absolute scales is not yet available, please contact CMM support for further information.
UCClite-2 dc motor and tacho connection