Additive Manufacturing Solutions Centres
Your pathway to innovative additive manufacturing (AM) products
Renishaw Solutions Centres provide a secure development environment in which you can build your knowledge and confidence using additive manufacturing (AM) technology.
Renishaw will support you throughout your investigation and business case development process, helping you to optimise your design, build your confidence in the process, and gain the evidence you need to make investment decisions, all at predictable and manageable costs.

A global network of Solutions Centres
A range of AM systems to suit your needs
Equipped with the latest AM systems and staffed with knowledgeable engineers, Renishaw Solutions Centres offer you a fast and accessible way to rapidly deploy this exciting technology within your business.
As a Renishaw Solutions Centre customer, you will gain access to the latest AM systems, including our RenAM 500Q quad laser system, part removal and heat treatment processes, as well as finish machining, surface modification techniques, and our industry leading validation metrology products.
Incubator cells to nurture your idea

Your private development facility, including:

Secure, access-controlled process incubator cell
Direct data transfer to an AM machine from a non-networked computer
Dedicated Renishaw additive manufacturing system
Choice of materials, with the option to use your own powder
Dedicated powder handling accessories to ensure purity
Predictable costs and no overheads
Access to expert Renishaw engineers and technicians
Optional access to finishing processes, metrology and material analysis
Capacity to prove your process

Ramp up towards production volumes:

Access to multiple AM systems
Metrology and finishing processes, as required
Agreed unit costs
Support for process capability studies
Business case preparation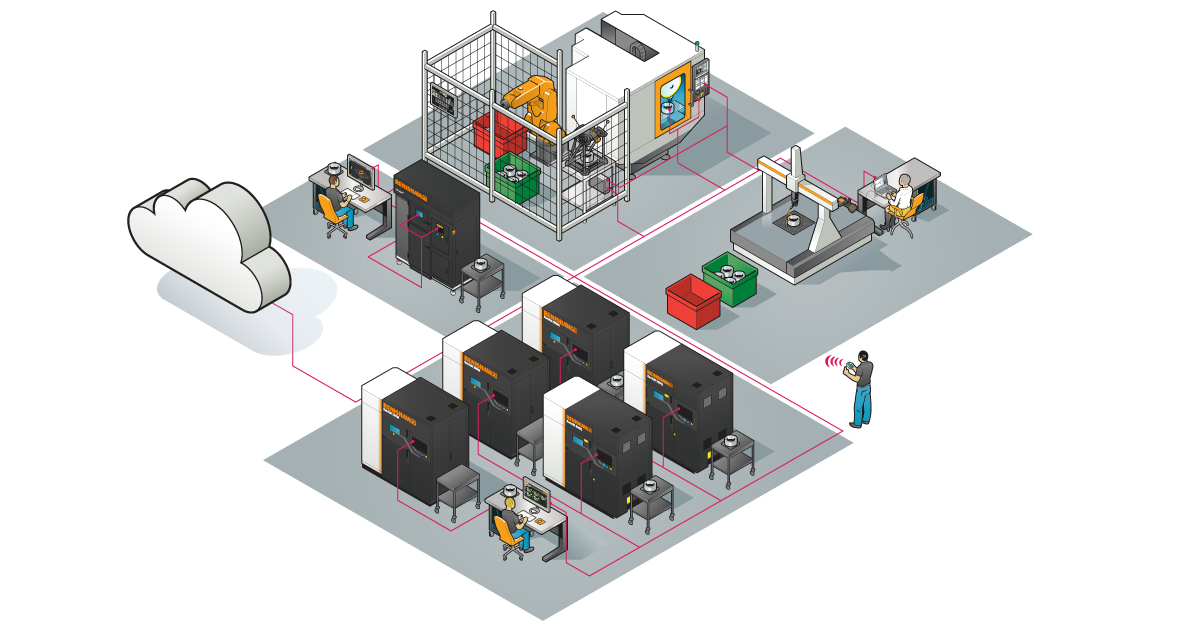 Find out more
To find out how our AM Solutions Centres can benefit you, contact your local Renishaw office.