Legacy products
The products detailed below have been superseded with our latest calibration product.  Renishaw is committed to the ongoing support of our legacy products and also offers a range of options to upgrade to our latest calibration products.
ML10 laser measurement system (1988 - 2007)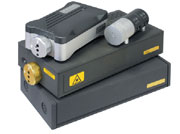 Whilst we can no longer offer repair capability on ML10's and EC10's, we will continue to offer recalibration for all ML10's and EC10's as well as options to upgrade to newer products.
We believe that the XL-80 offers significant performance and operational benefits compared to the ML10 system. The system has been designed to be backwards compatible with existing ML10 optics and procedures.
Software for use with the ML10 laser system includes Laser10 measurement software, a Windows® based measurement and calibration package and QuickView™, a real time, dynamic measurement package.  See our Software downloads for the latest versions of Laser10 software and DX10 software and drivers.
QC10 ballbar system (1991 - 2009)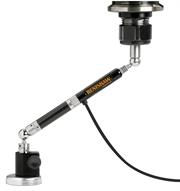 We can no longer offer repair capability on QC10 ballbar but we continue to provide a recalibration service. 
You can also trade in your existing QC10 ballbar and get a new QC20-W ballbar upgrade kit for less than half the cost of a complete new kit.
The new QC20-W ballbar system has been designed to appeal to existing QC10 users.
QC20-W is the same 100 mm length as the QC10 ballbar and uses the same extension bars. You can therefore use the same tests and test programmes you've developed for QC10.

QC20-W uses the same data file format as QC10, so you can review tests taken by QC10 using

Ballbar 20 software

and use a single programme on your PC whether you are using QC20-W or QC10 ballbars.

All other system components are compatible (with the exception of the small circle assessory kit).
RX10 rotary axis calibrator (1993 - 2011)

Our policy is to fully support superseded products for a minimum of 5 years following the introduction of a new product. In line with this policy the latest version of LaserXL and Laser10 are available. 
We shall continue to offer a full recalibration and repair capability for all RX10's as well as the option to upgrade to the new XR20-W.