Aerospace Bristol
Spanning more than 100 years of aviation history, Aerospace Bristol at Filton, North Bristol is a major industrial heritage museum with learning at its heart.
Introducing the principles of flight and aerodynamics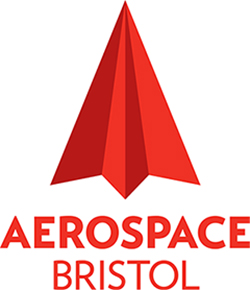 Launched in Summer 2017, Aerospace Bristol is an industrial heritage and learning Centre that tells the story of Bristol's world-class aerospace industry. Renishaw is a corporate partner of this exciting new venture.
As one of its core aims, Aerospace Bristol is helping to advance learning, skills and training in science, technology, engineering and mathematics (STEM) subjects in the Bristol area.
Renishaw has a long association with Bristol's proud heritage in aeronautical and space technology, with our co-founder and Executive Chairman, Sir David McMurtry, having started his engineering apprenticeship with Bristol Aero Engines.
Find out more here: www.aerospacebristol.org