BLOODHOUND SSC
Driving engineering excellence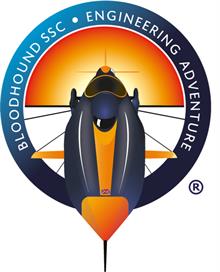 Renishaw is now an official educational partner of BLOODHOUND SSC.
Renishaw has been involved with the project as a product sponsor since 2013, using its additive manufacturing expertise to create the titanium nose tip, on its own metal additive manufacturing system. The company has also additively manufactured the car's titanium steering wheel, designed specifically to match the contours of driver, Andy Green's hands.

As a part of its new sponsorship package, Renishaw will support BLOODHOUND's goal of inspiring a new generation of engineers. In 2017, we held a BLOODHOUND open day at our Gloucestershire headquarters, where 150 primary school children were able to see a full-scale model of the car to get them excited and engaged with the project.