Bristol Music Trust
Renishaw is sponsoring a new education room that will be part of the refurbished Colston Hall, Bristol. The room will provide school children from the Bristol region with opportunities for STEAM (science, technology, engineering, art and mathematics) education programmes, including music technology.
Exploring digital music technology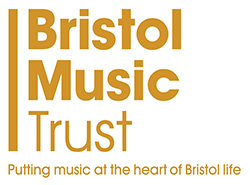 In partnership with the Bristol Music Trust charity, the trust's music education hub, Bristol Plays Music and Conductive Music, the Renishaw Education Outreach team has provided Bristol school children with the opportunity to design and build their own digital music instruments.
The program gave 7 to 11 year olds the chance to learn about music technology in a creative, fun and hands-on way.
As part of the wider relationship with Bristol Music Trust, a new education room is being built as part of the regeneration of the Colston Hall venue. The Renishaw Room will provide a platform for the study of STEAM subjects, including music technology.
Find out more here: www.bristolplaysmusic.org