Bristol Music Trust
A collaboration between Renishaw, Bristol Music Trust and Conductive Music has created an education program providing Bristol school children with the chance to learn all about music technology.
Exploring digital music technology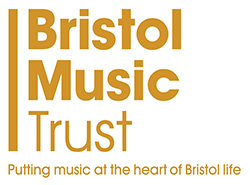 In partnership with the Bristol Music Trust charity, Renishaw Education Outreach team is providing Bristol school children with the opportunity to design and build their own digital music instruments.
Working with hi-tech educators Conductive Music, the organisations have created an innovative education program combining engineering, maths and music.  The program gives 7 to 11 year olds the chance to learn about music technology in a creative, fun and hands-on way.
At Bristol Plays Music, the city's music education hub run by the Trust at the famous Colston Hall, children from a dozen local schools participate in a Beat Lab as part of their music curriculum learning.
Workshops focus on the scientific concepts of engineering and acoustics, key curriculum elements of Key Stage 2.
Find out more here: www.bristolplaysmusic.org