Diameter Ltd is renamed as Renishaw Advanced Materials Ltd
Diameter Ltd, a UK-based company that specialises in diamond-like carbon (DLC) coatings, shape memory alloys and materials demonstrating the piezo effect, has announced that it is changing its name to Renishaw Advanced Materials Ltd.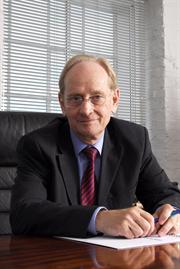 The decision follows the acquisition last year of 51% of Diameter's shares by Renishaw plc, the world-leading engineering technologies company, which had been a long-term customer for its coating products.
Speaking about the name change which took place on May 3rd, Chris Tullett, Marketing Director for Renishaw Advanced Materials, said, "The investment by Renishaw will enable us to build on our existing product portfolio, and accelerate research into exciting new areas of materials development. It makes good commercial sense to leverage our association with Renishaw through the new name, especially as its brand is very strong in many of our key target sectors such as manufacturing, measurement, aerospace and the healthcare sector."
Renishaw Advanced Materials is based at Brunel University, West London, with whom it will continue to work closely for its research, analysis and test facilities, with additional work also being carried out at Renishaw's main headquarters in Wotton-under-Edge, Gloucestershire.
Chairman and Chief Executive, Sir David McMurtry, added, "This is an exciting period for the Renishaw Group, and our move into the development of advanced materials nicely dovetails with developments in other parts of our business, including healthcare, where we see new opportunities to expand the applications for Renishaw Advanced Materials' products. With a worldwide network of subsidiaries, we can also offer them a fast route to market to take advantage of these new applications."
For more information visit the Renishaw Advanced Materials website.
Downloads