Fanbeam® 5 upgrade packages
Fleets using older Fanbeam models or any other laser DP sensors, can upgrade to Fanbeam 5 simply, quickly and cost effectively with our plug-and-play upgrade packages.
Upgrade to a laser-based DP position reference system today to speed up your offshore DP operations.
Fanbeam 5 development
The global success of Fanbeam, since its launch in 1989, has established it as the world's most widely used laser DP position reference system (PRS). Following decades of research and development, Fanbeam 5 and the latest Fanbeam Controller 4.0 control system offer significant performance and functionality improvements over earlier models and alternative systems.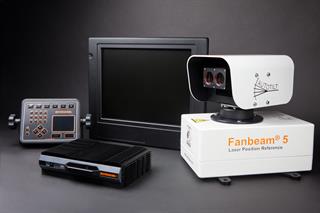 Fleets upgrading from other systems can expect the following key benefits:
Cost-effective DP solutions: Fanbeam is positioned to offer the best price/performance combination on the market.
Durability for intensive use: Fanbeam was the original laser DP PRS, and after over 20 years of use in the field has proven robust and reliable in a range of applications.
Minimal downtime: Our range of support options, including the Repair by Exchange service model, provide immediate service resolution for superior support with minimum downtime.
Fanbeam Advance
Renishaw's cost-effective Fanbeam Advance package enables vessels to upgrade quickly from the discontinued CyScan Mk3 to Renishaw's proven Fanbeam 5.
Upgrade packages
We offer a range of different upgrade options, which take into account the age of previous systems and the size of your fleet. Please contact us, using one of the contact options below, if you would like an upgrade proposal or more details about the advantages that Fanbeam 5 offers fleets that are currently using alternative laser-based position reference systems.
Our best laser DP position reference system yet
The latest Fanbeam 5 laser sensor and controller enhances performance across a range of applications by providing:
more information to DPOs, in an easier to understand format
graphical filters that ensure optimal performance in a range of conditions
a user interface informed by decades of customer feedback and experience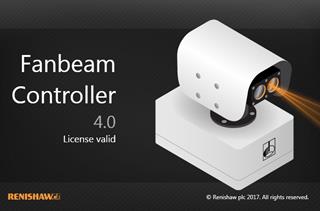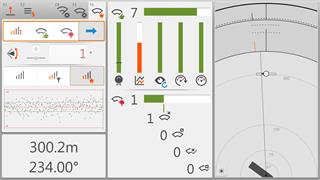 Fanbeam 5 features
Auto-level filtering means settings adjust automatically to allow for changing conditions.
Intelligent target clutter rejection mitigates target 'run off' due to false reflections.
Performance indicators suggest solutions to difficulties encountered.
LED back-lit custom keypad and pointer aids night-time operations.
Real-time visual representation of the laser movement is an instant guide to activity.