QE series radio transmission systems
Next generation probing systems for machine tools
The QE series comprises an ultra-compact RMI-QE radio interface with a communication protocol future-proofed to support a new generation of Renishaw sensors and smart devices for machine tools.
In addition, major updates to the complete range of market-leading radio transmission probes deliver improved battery life, simplified set up and remote diagnostics.
Introducing the QE series
Tool measurement and broken tool detection
Workpiece set-up and inspection
A radio tool setter (RTS) enables broken tool detection and rapid measurement of tool length and diameter on a wide range of tools.
A combined transmitter, receiver and interface unit that enables individual radio turn-on and operation of up to four separate Renishaw radio probes.
RMI-QE – A connected interface for a digital future
Situated inside the machining environment, the RMI-QE is a combined transmitter, receiver and interface unit that converts probe signal information into a form compatible with machine tool controllers.
Its ultra-compact design is over 60% smaller than its predecessor, the RMI-Q, enabling a multitude of flexible mounting options. An updated communication protocol ensures it is future-proofed to support a new generation of Renishaw sensors and smart devices.

Flexible mounting options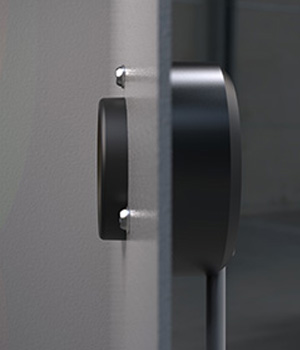 Sub-mount bracket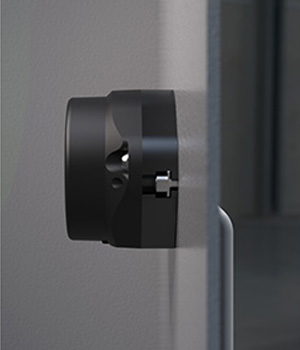 Front mount rear cable exit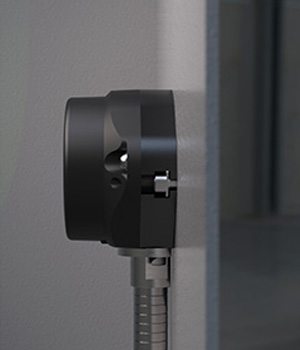 Front mount bottom cable exit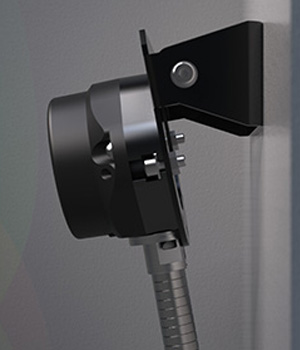 Retrofit bracket


Data transmission has never been so reliable
Robust and reliable in busy radio environments, QE series radio systems utilise an updated version of our industry-proven frequency hopping spread spectrum (FHSS) radio transmission technology. This enables our probes and receivers to jump from channel-to-channel while maintaining synchronisation.
Each individual probing system contains a unique frequency hopping pattern. This means that, unlike other protocols which may require manual intervention, our systems will continue to work and co-exist alongside other probes as well other radio sources such as Wi-Fi, Bluetooth® and microwave ovens as and when they enter the same environment.
Operating within the recognised 2.4 GHz frequency band, QE series radio systems are compliant with radio regulations in all major markets.
Industry-leading battery life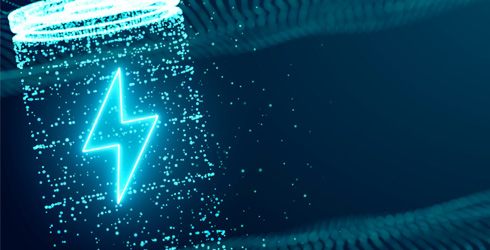 Electronics and radio transmission updates to QE series probes deliver an increase in battery life of up to 400%, which when used with the RMI-QE interface, offers industry-leading battery life of up to 5 years based on typical usage.
This improvement reduces the amount of batteries required during the product's lifespan, minimising its environmental impact.
QE series probes have been enhanced with Opti-Logic™ technology
Accessed via the new Probe Setup app, Opti-Logic technology enables probe settings to be configured using a smartphone.
Selectable options displayed on the Probe Setup app are transferred to the probe using pulses of light, simplifying the configuration process.
The easy-to-use Opti-Logic technique provides significant user benefits, especially in situations where multiple probes require configuration at the same time.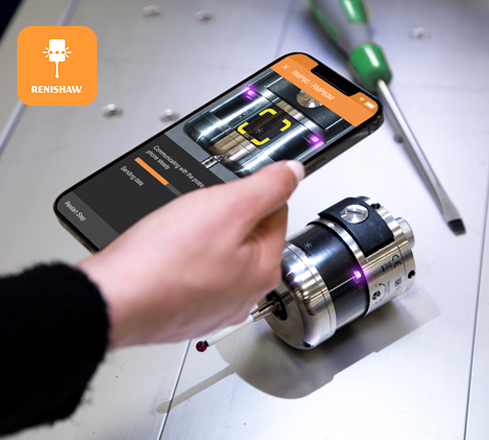 Software that makes probing simple
The Renishaw advantage
At Renishaw, we enjoy an excellent reputation for offering strong support to our customers through a network of over 70 service and support offices worldwide.
Get technical support, training and advice or purchase spares and accessories from our well-stocked Online store.
For installation manuals, user guides and compliance information, click here.