Quarryman® Pro laser scanning for quarry surveying and stockpile monitoring
Using the Quarryman Pro rock-profiling and laser-scanning system not only improves site safety, it also gives you the data to make decisions that increase productivity.
Carlson Software Inc has acquired the Quarryman, Boretrak, C-ALS, Void Scanner, Merlin and ILM laser module product lines previously owned by Renishaw plc. Please visit our Carlson webpage for details.
The laser-scanning and measurement system of choice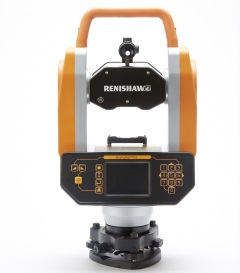 Mines and quarries across the world have selected Renishaw's Quarryman Pro laser-scanning and measurement system, whose features include:
easy one-man operation with minimal training
safe, long-range or short-range reflectorless surveying for blast planning, stockpile measurement and whole site mapping, providing an excellent return on investment
datasets compatible with industry-standard blast-design and mine-mapping software packages
Renishaw's new Quarryman Pro builds on over 20 years experience of delivering laser-scanning solutions to the quarrying industry worldwide. It's our most robust system yet and is designed to offer mine and quarry managers the following benefits:
Improved safety: Plan safer blasts based on accurate data to protect workers and the local environment, and keep you legally compliant.
Increased profitability: Blast planning using Quarryman Pro helps cut the cost of transport hire and fuel, explosives and secondary breakage.
Improved productivity: Calculate stockpile volume quickly to produce fast and accurate material stock valuations.