RenAM 500E
Flexible Explorer AM system
The RenAM 500E is Renishaw's Explorer AM system. It is designed to offer value to new users, who want a safe starting point to develop their AM skills and understanding. It also offers expandability to add sensors and features to create a more advanced system for research and development purposes.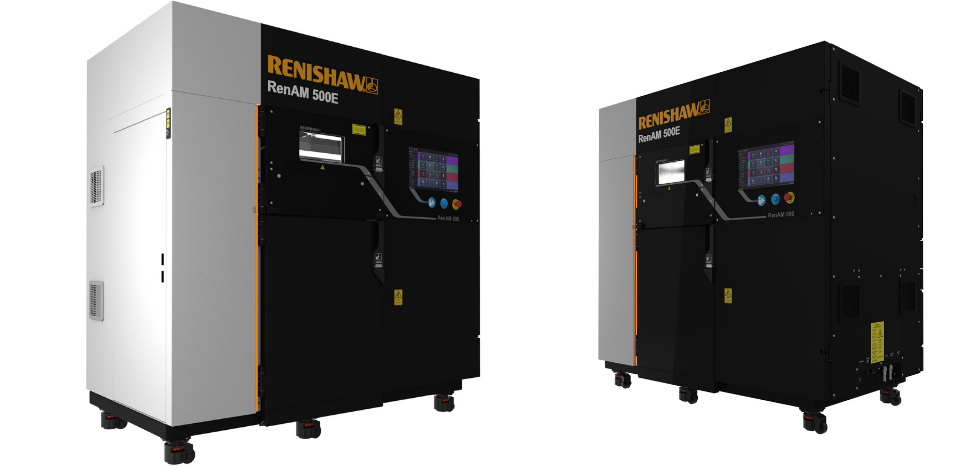 Key benefits
Built on the operational principles of Renishaw's AM 400 system whilst incorporating enhancements based on RenAM 500Q technology.
Effective gas flow across the powder bed is vital to maintain consistent energy transmission – ensuring consistent high-quality processing, improving safety and minimising turn around time.
Designed to offer users the ability to change between different materials for the purposes of experimentation and process flexibility.
Renishaw's innovative optical system Fusion, tightly integrates with the advanced digital control system to unlock multiple processing modes, allowing both modulated processing for fine lattices and detailed features, and continuous processing to unlock higher productivity and the potential to process in thicker layers.

Key features
Build volume 250 mm x 250 mm x 350 mm
Class leading vacuum preparation and low argon consumption
System powder handling via the glove box
Class 1 laser safety
Safety integrity level (SIL) rated oxygen sensor
Patented large SafeChange™ process emissions filtration
Software
Renishaw offer a range of software packages to complement your AM system
Metal powders
Renishaw offers a wide range of high quality metal powders for our AM systems.
Find out more
To find out more about the Renishaw AM systems, contact your local Renishaw office.
Brochure: Safety in additive manufacturing

Just as with any other manufacturing technology, metal AM carries a number of identifiable risks that must be understood and managed. This guide offers insight into the areas company owners and managers must consider to ensure that AM is implemented in a safe way.

[2.4MB]