Renishaw announces more new products for EMO Hannover 2011
8 August 2011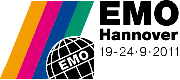 Renishaw, the global engineering technologies company, is announcing more new products that will be demonstrated at the EMO Hannover exhibition taking place in Germany, from 19th - 24th September. These include touch probes and software systems that will aid process control on CNC machine tools and a new surface finish measurement probe for co-ordinate measuring machines (CMMs).
These new metrology products will be demonstrated alongside other significant products already announced, including a radical new alternative to traditional dedicated gauging, a new range of additive manufacturing technologies and a 5-axis probe for CMMs.
New version of PC based probing software for machining centres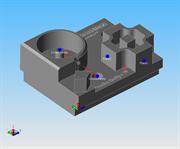 Visitors to EMO 2011 will see that Productivity+™ is a unique software solution for the integration of measurement and process control functionality into CNC machining programs. Providing significant advantages over traditional methods, Productivity+ eliminates the requirement for the manual addition of probing cycles into G-code, instead using 'point and click' feature selection from imported solid models within an interface immediately familiar to existing CAM users.
Already the most powerful tool available for using on-machine measurement to control manufacturing processes, Productivity+ version 1.90, available in autumn 2011, builds further on existing functionality and flexibility and includes more features for Constructed Statements, enhanced multi-axis capability, improved reporting capability, and more Custom Macro functionality.
New sensor allows fully automated surface finish measurement on CMMs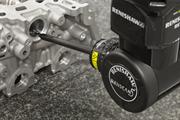 Renishaw has added a new probe option for its revolutionary REVO® five-axis measurement system, which for the first time, allows surface finish inspection to be fully integrated within CMM measurement routines. With a measurement capability of 6.3 to 0.05 Ra, the SFP1 surface finish probe provides a unique 'single platform' that will eliminate the need for hand-held sensors, or the necessity to move parts to costly dedicated surface finish measuring machines, reducing labour costs and inspection lead times. Visitors to EMO Hannover will see that CMM users will now be able to automatically switch between part scanning and surface finish measurement, with analysis all contained in a single measurement report.
All images and text copyright Renishaw
News updates
Register for regular news updates from Renishaw