Renishaw appoints new head for its Shanghai trading company
Renishaw, a global engineering company, has recently appointed Paul Gallagher as Managing Director of Renishaw Shanghai (Trading) Co Ltd, which oversees the company's business activities in China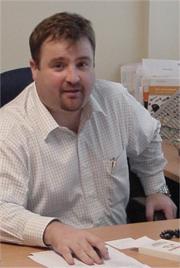 4th October 2010
Renishaw, a global engineering company, has recently appointed Paul Gallagher as Managing Director of Renishaw Shanghai (Trading) Co Ltd, which oversees the company's business activities in China. Prior to the new appointment, Gallagher ran Renishaw's operation in Singapore and was also Sales Director of Renishaw Shanghai.

Gallagher has been with Renishaw for twenty years, most of which has been in Asia, where he has held a variety of technical sales and management positions. Speaking about his new appointment, Gallagher said, "I look forward to continuing the work done by my predecessor Andy Buttrey. We have come a long way since the first office in Beijing was opened in 1994. The Chinese market is expanding very rapidly and my initial focus is to recruit high quality sales and support staff to meet business demand."

The company now has six offices across the country, with operations in Beijing, Guangzhou, Chengdu, Shenyang and Qingdao complementing the subsidiary office in Shanghai. Added Gallagher, "As part of our expansion plans, we will shortly open new offices in Xi'an and Suzhou, with an office in Shenzhen also planned for the end of 2010. These new offices will provide a full range of services, from customer support through to pre-sales applications advice". Renishaw currently has 60 employees in China but the figure is set to increase with the opening of the three new offices and strong business growth in other Chinese regions.
Downloads