Renishaw appoints sales engineer for Southwest region, USA
Schermerhorn brings 11 years Renishaw experience to customers in Texas and Louisiana.
23 January 2012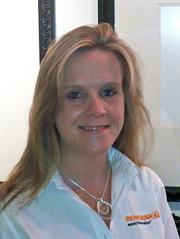 Renishaw announces the appointment of Sheila Schermerhorn as regional sales manager for the Southwest region, covering Texas and Louisiana, USA. Schermerhorn provides applications engineering solutions for Renishaw's machine tool, calibration, CMM and styli products.
She has been with Renishaw for more than 11 years, and most recently served as regional sales manager for in the Mid-Atlantic region. A graduate of Alfred State College in New York, Schermerhorn holds a degree in mechanical engineering. Her professional experience includes CNC machining, mechanical and electrical design, and applications/manufacturing engineering.
Renishaw is a world leader in metrology and precision technologies, with a strong history of innovation in product development and manufacturing. Since its formation in 1973, Renishaw has supplied companies small and large, worldwide, with innovative products that increase productivity, improve product quality, and deliver cost-effective automation solutions.
Downloads
All images and text copyright Renishaw
Register for news updates
Register for regular news updates from Renishaw