Renishaw is main sponsor for sustainable manufacturing conference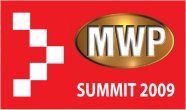 Engineering technologies company Renishaw will again be the main sponsor for the MWP Summit, 'Sustainable Manufacturing in the 21st Century', which will be held at the Advanced Manufacturing Park Technology Centre, Sheffield, UK, on Thursday 5th November 2009. The company will use the event to focus on products that help manufacturers to get the most from their machine tools and co-ordinate measuring machines, including touch probes, calibration systems and its new CMM retrofit service.
Best practice advice for manufacturing technology
The one-day conference and networking event is designed to appeal to directors, managers, technologists and production engineers working for SMEs in the manufacturing sector who should be aware of the critical issues affecting the future of their businesses, and the actions that can be taken now to deal with current difficult market conditions. Topics will include the opportunities and threats posed by new technology, practical advice on becoming a supplier within the aerospace sector, developing business strength during challenging economic times, designing for a low carbon world, plus best practice in applying and managing manufacturing technology.

The programme has been created by the Advanced Manufacturing Park (AMP) and the respected engineering journal 'Metalworking Production' whose editor Mike Excell (right) said, "Progressive UK manufacturing companies are succeeding in global markets by adopting high technology processes and modern, knowledge-based management philosophies. For companies who need to sustain their hard-won competitive advantages the MWP Summit, with its focus on sustainability in every sense, is established as a critical diary date on the advanced manufacturing technology calendar."
The event will feature top level speakers from organisations such as Boeing, Gardner Aerospace, AESSEAL and the AMRC, plus senior managers from successful SMEs. There will also be demonstrations of ongoing projects at the AMP, plus an opportunity to visit the AMRC's award-winning MANTRA technology demonstrator which incorporates a VR suite, and experience a 'Skeleton' class bobsleigh simulator.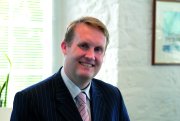 Speaking about the event, Renishaw's UK General Manager, Marc Saunders (right), said, "As both a leading supplier to the metalworking sector and a manufacturer based in the UK, we are fully aware of the current challenges faced. We are therefore pleased to again support this innovative seminar which offers solutions to the problems of today, whilst maintaining a focus on the opportunities of tomorrow."
For further information visit www.mwpsummit.com, or call Jayne Everton on 01527 834484.
Review the 2008 MWP Summit held at the AMRC, Sheffield, UK.
News updates
Register for regular news updates from Renishaw
Editor downloads
News release: Renishaw is main sponsor for sustainable manufacturing conference

Engineering technologies company Renishaw will again be the main sponsor for the MWP Summit, 'Sustainable Manufacturing in the 21st Century', which will be held at the Advanced Manufacturing Park Technology Centre, Sheffield, UK, on Thursday 5th November 2009. The company will use the event to focus on products that help manufacturers to get the most from their machine tools and co-ordinate measuring machines, including touch probes, calibration systems and its new CMM retrofit service.

[140kB]
All documents and images copyright Renishaw plc