Renishaw makes long term commitment to Canadian industry
27 June 2012
Renishaw, the global engineering technologies company is to hold a Grand Opening of its newly acquired and fully renovated Mississauga, Ontario, facility on Thursday 12 July. The formal opening will be performed by Ben Taylor, the Renishaw Group's Assistant Chief Executive, and as well as refreshments, the event will also include active demonstrations of the company's advanced engineering technologies.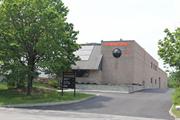 Commenting on the new 17,500 sq ft facility, Renishaw Canada's Director & General Manager, Dafydd Williams, says, "This investment marks a further chapter in Renishaw's ongoing commitment to the Canadian market, where we have been successfully trading for more than 9 years. With a strong local manufacturing base for automotive and aerospace, there are many opportunities for Renishaw to assist companies that are striving to raise quality and productivity levels."
The new facility is a former film studio and is situated within the heart of Canadian industry. It allows Renishaw to expand its operations to support the growing interest in its full range of innovative metrology products, including co-ordinate measuring machine (CMM) probe systems, touch probes and laser tool setters for CNC machine tools, linear and rotary encoders for position feedback, calibration systems for machine performance analysis, Raman spectroscopy systems, plus new gauging, surveying systems and additive manufacturing equipment.
There will be a wide range of active product demonstrations at the opening event, including the revolutionary REVO® 5-axis scanning system and new PH20 5-axis touch trigger probe for CMMs, the new Equator flexible gauging system, plus spindle probing and tool setting driven by Renishaw's Productivity+™ Active Editor Pro measurement software.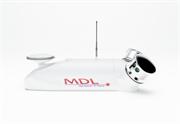 There will also be surveying products from MDL, Renishaw's associate company, including its Boretrak® scanning system used for 'down hole' scanning applications in the mining and quarrying industry. During the event guests can also be taken around the immediate area in a SUV fitted with the groundbreaking Dynascan® system, which will scan and build up a 3D map of the entire surrounding environment.
For further information on Renishaw products, please visit www.renishaw.com or contact canada@renishaw.com.