Renishaw reels out new RTLA scale length options to 21 metres
9 March 2016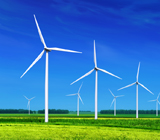 Renishaw, the global metrology specialist, has more than doubled the maximum length of its RTLA linear stainless steel tape scale. It is now available in lengths up to 21 metres and can be used with or without the FASTRACK™ scale carrier system. The longer RTLA scales, used with Renishaw's RESOLUTE™ absolute optical encoders, are now suitable for applications with very long axes. These include large aerospace trimming and drilling systems, wing structure drilling systems, milling machines for power turbine manufacturing and the manufacturing of outsized components.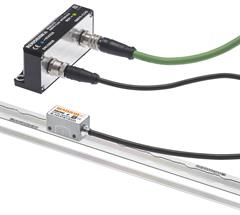 Renishaw's RESOLUTE is the world's most advanced single-track true-absolute optical encoder system delivering up to 1 nanometre resolution, superior long-term reliability, instant operation after power-up without reference return, high speed performance to 100 m/s, smooth velocity control with interpolation errors (SDE) of ±40 nm and excellent positional stability with jitter (noise) of 10 nm RMS. RESOLUTE is also compatible with a range of 'open' and 'proprietary' serial protocols including Siemens DRIVE CLiQ, BiSS®, FANUC, Mitsubishi and Panasonic for connection to a wide range of industry-standard motor drives and controllers. Furthermore, combining RESOLUTE's easy installation, thanks to its generous set-up tolerances and integral set-up LED, with its excellent dirt immunity gives outstanding performance even on the very long axes typical of heavy industrial applications.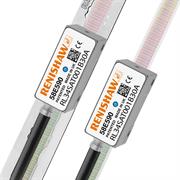 RTLA scales are mounted to the substrate using either their own self-adhesive backing or the FASTRACK scale carrier system. Comprising two miniature guide rails, FASTRACK securely retains Renishaw's low-profile stainless steel scales and allows them to expand at their own coefficient of thermal expansion. RTLA with FASTRACK is ideal for environments requiring frequent removal and replacement of damaged scales even when access is limited, thus reducing machine downtime. Installation of RESOLUTE and RTLA scale on machine axes translates into increased up-time, greater reliability and reduced cost of ownership for the end-user.
BiSS® is a registered trademark of iC-Haus.
About Renishaw
Renishaw is one of the world's leading engineering and scientific technology companies, with expertise in precision measurement and healthcare. Since its formation in 1973 it has won numerous awards, including a Queen's Award for Enterprise 2015 for its RESOLUTE true-absolute encoder system.
The Renishaw Group currently has more than 70 offices in 33 countries, with over 4,000 employees, of which 2,700 people are employed within the UK. The majority of the company's R&D and manufacturing is carried out in the UK and for the year ended June 2015 Renishaw achieved sales of £494.7 million of which 95% was due to exports. The company's largest markets are China, USA, South Korea, Germany and Japan. For more information visit www.renishaw.com.
For more images, videos or information on Renishaw and its products, visit our mediahub.