Renishaw supports 3D printing exhibition at London Science Museum
11 October 2013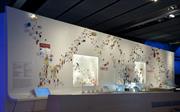 Renishaw, the UK's only manufacturer of an additive manufacturing machine that 'prints' metal parts, is a major sponsor of a free exhibition being held at the Science Museum, London, which explores the future for 3D printing. The exhibition, titled '3D:printing the future', which is being held in the Antenna gallery, opened to the public on 9th October and runs for eight months.
The new exhibition explores the rapidly evolving field of 3D printing and takes visitors on a journey through three key sectors in which the technology is driving innovation – industry, medicine and small-scale projects and businesses. It features 600 printed objects that illustrate the diverse applications for the technology including replacement body parts, artworks, metal teeth, aeroplane parts, and the notorious 'Liberator' plastic gun.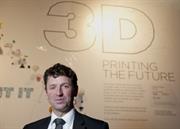 Suzy Antoniw, Exhibition Leader, Science Museum said, "3D printing enables engineers and designers to manufacture things they couldn't make with traditional methods. Every week we learn about new ways in which people from across society are capitalising on the technology to realise their ideas and enrich people's lives. Our exhibition aims to shine a light on the latest developments and discuss where the technology may take us in the future."
Renishaw designs and manufactures its metal-based 3D printing machines in the UK, and also uses the technology to develop and manufacture its own products, including metal crowns and bridges for its dental business which are supplied across the UK and Europe.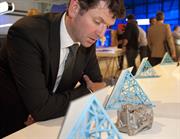 Simon Scott, Director of Renishaw's Additive Manufacturing Products Division, said, "The fact that the Science Museum is hosting this excellent exhibition illustrates the significant awareness that 3D printing has gained in recent years and the exciting possibilities that it offers to transform manufacturing. However, rather than a replacement technology, 3D printing will positively complement existing technologies to bring significant improvements to product design and manufacture."
The exhibition is supported by Principal Funder EADS, Major Funders Renishaw, the Engineering and Physical Science Research Council (EPSRC) and the Additive Manufacturing & 3D Printing Research Group (3DPRG) based at The University of Nottingham.

Science Museum
As the home of human ingenuity, the Science Museum's world-class collection forms an enduring record of scientific, technological and medical achievements from across the globe. Welcoming over 3 million visitors a year, the Museum aims to make sense of the science that shapes our lives, inspiring visitors with iconic objects, award-winning exhibitions and incredible stories of scientific achievement. www.sciencemuseum.org.uk
All images and text copyright Renishaw
Register for news updates
Register for regular news updates from Renishaw