Renishaw to exhibit a range of advanced precision technology at Precisiebeurs 2013
31 October 2013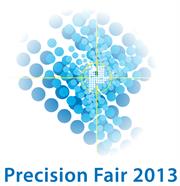 Renishaw, the global engineering technologies company, will present a range of its advanced metrology products at Precisiebeurs 2013 from 3 – 4 December in Veldhoven, the Netherlands. Renishaw will be exhibiting from stand 164 at the NH Conference Centre Koningshof hotel.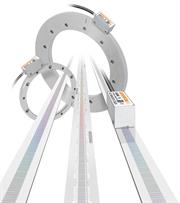 Visitors will see RESOLUTE™, the world's most advanced single-track absolute optical encoder system. Renishaw offers this system with the BiSS high-speed open serial protocol, which is available with a variety of resolutions for both rotary and linear scales. BiSS is perfect for dynamic axes that require high-acceleration, smooth velocity control, excellent bi-directional repeatability and outstanding positional stability. RESOLUTE's advanced design allows wide set-up tolerances, superior long-term reliability, excellent dirt immunity, instant operation after power-up without reference return, high-speed performance, low sub-divisional error (SDE) and low noise (jitter). RESOLUTE UHV will be on display as the world's first true-absolute optical encoder for ultra-high vacuum environments, making it the ideal choice for many applications in the semiconductor industry, including wafer handling.
Renishaw will also exhibit the new AksIM™ absolute magnetic encoder, which was launched recently by RLS – a Renishaw associate company. AksIM features excellent cost-performance, zero mechanical hysteresis, 18-bit resolution and support for a range of data output formats. The encoder, comprising a magnetic readhead and unique single-track code on an axially magnetised ring, allows position to be acquired immediately on start-up and high-speed operation up to 10,000 RPM. AksIM is suitable for a diverse range of motion control applications including pan-tilt or azimuth-elevation platforms, automation systems and medical equipment.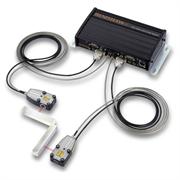 Renishaw's RLE laser interferometer system will also be on show and is specifically designed for high-precision positional feedback applications. Each system consists of an RLU laser unit and one or two RLD10 detector heads, which can be selected from a range of six different types. Benefits of the RLE system include fibre-optic laser launch, integrated interferometer optics and beam steerers, the removal of thermal error sources, and ease of use when compared with conventional laser systems. RLE provides the user with sub-nanometre resolution capability at velocities of up to 2 m/sec for axis lengths of up to 4 m.
Downloads
All images and text copyright Renishaw
Register for news updates
Register for regular news updates from Renishaw