Renishaw to exhibit at mtec 2011
UK debut for component level encoder and unique gauging system at mtec 2011.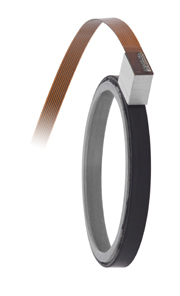 Renishaw will be featuring a range of precision sensors and measurement systems at mtec 2011, taking place at the NEC, Birmingham, UK, from 6th to 7th April 2011. Highlights on stand 1123 will include a new component level magnetic encoder and an innovative gauging system.
RoLin™ is a component level encoder consisting of an RLM readhead and MS magnetic scale or MR ring. It has been designed for embedded motion control applications as a position control loop feedback element. The actuator is a periodically magnetised scale or ring with a pole length (P) of 2 mm. Radial or axial reading of the ring is possible, and applications are expected to be for high volume, miniature axes in a wide range of industry sectors.
Other Renishaw encoders on show include the revolutionary RESOLUTE™ absolute optical encoder that is capable of 1 nm resolution at speeds up to 100 m/s, plus additions to Renishaw's TONiC™ range of incremental optical linear and rotary encoders. These include a 1 nm resolution option, UHV compatible formats, and a Dual Signal Interface (DSi) version. Also exhibited will be the SiGNUM™ RESM angle encoder, which offers accuracy, resolution, and repeatability at high speed and high temperature.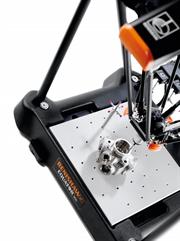 Equator™ is a radical new alternative to traditional dedicated gauging, filling a gap in the market never before addressed. It is more than just a new gauging system, it marks the launch of Renishaw's first gauging product line. The patented low-cost design, unique in construction and method of operation, is capable of high-speed comparative gauging for inspection of high-volume manufactured parts. It has been developed and proven on the shop-floor in collaboration with industry-leading companies in multiple industries and applications.
All images and text copyright Renishaw
News updates
Register for regular news updates from Renishaw