Renishaw to exhibit extensive range of technologies at IMTS 2012
Renishaw will be exhibiting its range of precision engineering technologies at IMTS 2012 from
10 – 15 September 2012 at McCormick Place, Chicago, USA.
14 August 2012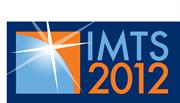 Renishaw will be exhibiting its range of precision engineering technologies at IMTS 2012 from 10 – 15 September 2012 at McCormick Place, Chicago, USA. Products on show in hall E, stand 5530, will include its new versatile gauging systems, a new rotary axis calibration system and additive manufacturing machines for creating complex parts in a variety of metals.
Equator™ gauging system
Equator is a revolutionary gauging system, unique in construction and method of operation, which is capable of high-speed comparative gauging for the inspection of high-volume manufactured parts. The thousands of points collected during 3D scanning with the industry standard SP25 probe results in better metrology and enables effective form measurement.
Laser melting systems
Visitors to IMTS 2012 will be able to see Renishaw's new laser melting systems, which utilise a pioneering, additive manufacturing process capable of producing fully dense metal parts direct from 3D CAD, using a high-powered fibre laser. Parts are built from a range of fine metal powders that are fully melted in a tightly controlled atmosphere, in layer thicknesses ranging from 20 to 100 microns.
PH20 5-axis system for CMMs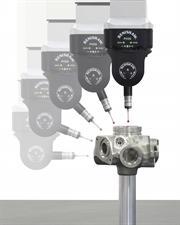 Renishaw will also highlight how to improve measurement speeds on co-ordinate measuring machines using its PH20 5-axis touch-trigger system. IMTS 2012 visitors will see demonstrations which show how PH20 uses fast, infinite, rotary positioning and unique "head touch" capability for high-speed point capture with minimal CMM movement. The PH20 can increase touch-trigger CMM throughput up to three times, using 2-axes of head motion to minimise CMM movement and associated dynamic errors at higher measurement speeds. Its unique "inferred calibration" feature determines head orientation and probe position in a single operation, eliminating the need for calibration at each orientation.
SFP1 surface finish probe
Renishaw has now added a new probe option for its revolutionary REVO® five-axis measurement system, which for the first time, allows surface finish inspection to be fully integrated within CMM measurement routines. With a measurement capability of 6.3 to 0.05 Ra, the SFP1 surface finish probe provides a unique 'single platform' that will eliminate the need for hand-held sensors, or the necessity to move parts to costly dedicated surface finish measuring machines, reducing labour costs and inspection lead times. Using REVO, CMM users will now be able to automatically switch between part scanning and surface finish measurement, with analysis all contained in a single measurement report.
XR20-W rotary axis calibrator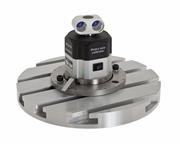 Also being shown at IMTS 2012 for the first time is Renishaw's new XR20-W rotary axis calibration system, which works with the market leading XL-80 laser interferometer system to allow the measurement of rotary axis positional accuracy to within 1 arc second. Totally wireless operation and modular mounting systems ensure suitability for a wide range of machines.
QC20-W wireless ballbar
Renishaw will also demonstrate that in addition to the conveniences of wireless operation, the QC20-W telescoping ballbar is the first calibration tool to allow testing in 3 orthogonal planes through a single reference point. A single, simple hardware set up means quicker testing and the ability to produce a representative volumetric measurement of positioning accuracy. An extensive range of Renishaw's market leading position encoders will also be shown including incremental optical encoders, magnetic encoders and new variants of the revolutionary RESOLUTE™ true absolute encoder.
Downloads
All images and text copyright Renishaw
Register for news updates
Register for regular news updates from Renishaw