Renishaw to show advanced encoder products at Drives and Controls 2014
March 2014
Renishaw will be exhibiting at Drives and Controls 2014 from 8 – 10 April in the National Exhibition Centre (NEC), Birmingham, UK. Visitors to stand D356, Hall 3A, will see a range of Renishaw's precision position feedback systems.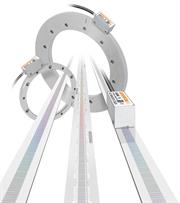 As a world leader in position encoders, Renishaw will highlight its latest products including RESOLUTE™, the world's first single track fine-pitch optical absolute encoder. In rotary (angle) configuration, this is capable of 32-bit resolution at 36 000 RPM or, in linear format, 1 nanometre at speeds of 100 m/s and lengths beyond 10 m.
The RESOLUTE absolute optical encoder is now available with Siemens DRIVE-CLiQ® interface, an innovative, powerful communications interface to connect the encoder with SINUMERIK and SINAMICS drive components. The RESOLUTE system with the DRIVE-CLiQ interface allows machine builders to achieve outstanding performance and reliability. The product determines position immediately at switch-on and so is particularly suitable for use in high-performance robotics as well as DDR torque motors requiring the highest levels of precision and motion control integrity. A dual-head summing variant provides immunity to axis eccentricity and bearing wander in rotary applications.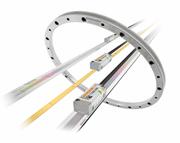 Also on display will be Renishaw's range of TONiC™ compact incremental optical encoders. In a rugged and simple-to-install package,these provide the accuracy only conventionally available from fragile fine-pitch glass scale encoders. Recent additions to the TONiC range of linear and rotary encoders include optional 2 nm and 1 nm resolutions, a dual output encoder interface, and compatibility with Renishaw's Dual Signal interface (DSi) for high accuracy rotary axes.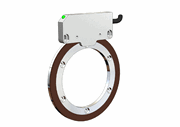 Renishaw will also be exhibiting a range of magnetic encoders from its associate company, RLS, based in Slovenia. The AksIM™ absolute magnetic encoder features excellent cost-performance, zero mechanical hysteresis, 18-bit resolution, high speed operation to 10 000 RPM and support for a range of data output formats. This encoder solution comprises a magnetic readhead and unique single-track code on an axially magnetised ring and allows position to be acquired immediately at start-up. AksIM is suitable for a diverse range of motion control applications including pan-tilt or azimuth-elevation platforms, automation systems and medical equipment.
Renishaw will announce more products to be exhibited at Drives and Controls 2014 in the coming weeks.
Visit www.renishaw.com/encoders for more information
All images and text copyright Renishaw
Register for news updates
Register for regular news updates from Renishaw