University of Warwick to host 'Inside Raman' seminars
An exciting line up of world-class speakers will be passing on their experience and expertise in the up-coming 'Inside Raman' event at the University of Warwick. This event, jointly organised by Renishaw plc and Mark Newton at the University of Warwick, is aimed at promoting Raman spectroscopy to UK businesses and academia.
To find out more details please visit www.renishaw.com/UKseminar2010.
There is no charge for attending this event.
The event will appeal to anyone interested in learning about, or extending their understanding of Raman Spectroscopy, and will cater for people at all levels of Raman knowledge and experience. In addition to talks by prominent scientists on the application of Raman spectroscopy, the latest techniques, instrumentation and applications, research, and funding trends will be discussed. There will also be an opportunity to explore the impressive optical spectroscopy, NMR and electron resonance facilities at Millburn House.
The seminars run on consecutive days.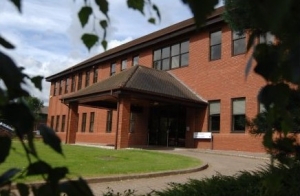 • Day 1, on Wednesday 22nd September will focus on life science applications.
• Day 2, on Thursday 23rd September, will focus on chemistry, material science and physics.
For your opportunity to meet some of the leading Raman scientists in the world as well as your local Renishaw Raman specialists, please register your interest here: www.renishaw.com/RegWarwick2010
Easy to find, centrally located.
Set in 700 acres of rural Parkland, the event will take place at Millburn House, located on the University of Warwick Campus, Coventry.