WSSFN sees world premiere of innovative medical devices for neurosurgery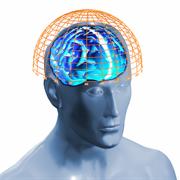 Renishaw, a world leader in engineering technologies, introduced an exciting range of high precision systems for functional and stereotactic neurosurgery at the 15th Quadrennial Meeting of the World Society for Stereotactic and Functional Neurosurgery (WSSFN) that took place in Toronto, Canada, from May 24th to 27th 2009.
These included the neuromate® surgical robot, and image-guided stereotactic technologies, some of which are still in development.
Introduction of Renishaw's neurosurgical portfolio
To mark the formal introduction of Renishaw's neurosurgical portfolio at WSSFN, the company also hosted a special satellite event at the Toronto Cricket Club on Sunday May 24th. Two leading neurosurgeons gave lectures about their experiences with surgical robotics and other new stereotactic technologies, and their vision for their future use.
Dr Olivier Delalande, Paediatric Neurosurgeon at the Fondation Rothschild Hospital in Paris, France, discussed his pioneering use of the neuromate stereotactic robot to perform paediatric procedures including Stereo Electro-Encephalography (SEEG) for epilepsy, and neuroendoscopic disconnection for hypothalamic hamartoma.
From Frenchay Hospital in Bristol, England, Professor Steven Gill, who is well known for his pioneering work in placing Deep Brain Stimulation (DBS) leads, also discussed the clinical applications of new technologies in the targeted delivery of therapeutics and their drive towards the requirement for advanced stereotactic systems.
Speaking about his company's first appearance at WSSFN, Sir David McMurtry, Renishaw's Chairman and Chief Executive, said, "Our commitment to the neurosurgical market is built around listening to the needs of our clinical customers and then delivering advanced precision systems to meet their requirements. We are passionate about our products and ever mindful of the impact that they can have on patients' lives."
Guests at the Toronto Cricket Club event also had the opportunity to see Renishaw's new products and watched a cricket match whilst enjoying a buffet luncheon. More details about Renishaw's neurosurgical products.
News updates
Register for regular news updates from Renishaw
All documents and images copyright Renishaw plc