Spatial laser measurement
World-class laser systems and sensors for high-performance mapping, surveying, positioning and measuring, even in extreme environments.
Renishaw's high-speed laser measurement and surveying systems are designed for use in extreme environments where speed, accuracy and safety matter.
Positioning for offshore vessels
Fanbeam has led the market for over 20 years, due to its durability, high performance in tough conditions and ease of use for dynamic positioning operators (DPOs).
Our vast network of global service centres is staffed by experienced Renishaw-trained technicians, each fully stocked with spare parts and replacement units to minimise downtime.
Mobile mapping on land and water
Dynascan offers high-performance 3D mapping in tough environments. The one-pod solution can be mobilised in under an hour and can carry out surveys in a fraction of the time of conventional survey techniques.
High-grade resistance to water and dust means Dynascan can be used safely, accurately and without damage in areas where surveying was previously harzardous or difficult.
Laser sensors for system integration
Our range of laser modules, suitable for OEMs, use pulsed time-of-flight technology to deliver highly accurate distance and presence information over long or short ranges.
Renishaw experts work with system integrators to deliver unique solutions for a variety of sectors. Our laser modules are used widely in traffic, security and military applications.
Training and support for your project
We work with you to support and assist on your projects. Contact us today to find out how we can help to ensure you get the most out of your Renishaw laser measurement system.
The advantages of Renishaw's laser mapping, measurement and scanning solutions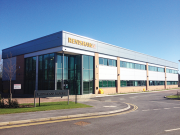 Renishaw plc is a FTSE-250 company with the scale, resources and engineering expertise to guarantee design excellence, robust construction and outstanding customer service.
Our laser products have become global industry leaders, offering customers new capabilities and a real competitive advantage.
Our network of global service centres and local technical support ensures that our customers can access Renishaw expertise and assistance wherever they operate.
We are committed to ongoing product development and innovation that enables you to improve the safety, profitability, and efficiency of your operation.