Spatial laser measurement
World-class laser systems and sensors for high-performance mapping, surveying, positioning and measuring, even in extreme environments.
Renishaw's high-speed laser measurement and surveying systems are designed for use in conditions where speed, accuracy and safety matter.
Introducing the updated Void Scanner for high-speed cost-effective laser-based cavity monitoring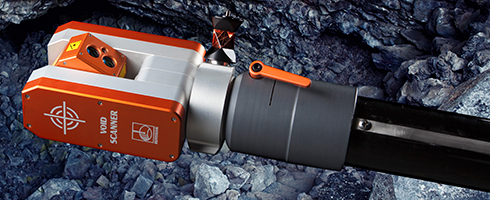 The latest version of Void Scanner is the first CMS to be fully developed, engineered and manufactured under the Renishaw brand. Following major investment in new production and servicing facilities at our York, UK, site, Void Scanner comes with world-class production values and global support to match.
Vessel-based lidar for marine surveying
Merlin is the new mapping product from Renishaw, engineered specifically to integrate with your survey vessel's existing hydrographic equipment.
It enables you to synchronise Merlin's above-water lidar data with your below-water sensors to produce accurate 360° datasets of the environment above and below the waterline simultaneously.
Positioning for offshore vessels
Fanbeam has led the market for over 20 years, due to its durability, high performance in tough conditions and ease of use for dynamic positioning operators (DPOs).
Our vast network of global service centres is staffed by experienced Renishaw-trained technicians, each fully stocked with spare parts and replacement units to minimise downtime.
Laser sensors for system integration
Our range of laser modules, suitable for OEMs, use pulsed time-of-flight technology to deliver highly accurate distance and presence information over long or short ranges.
Renishaw experts work with system integrators to deliver unique solutions for a variety of sectors. Our laser modules are used widely in traffic, security and military applications.