Training
Renishaw offers standard and bespoke training courses to meet the requirements of our customers.
Here to help
With the requirements of industries changing rapidly, it is crucial that the level of training we provide educates our customers' staff for both the present, and the future.
Renishaw can provide training both in-house at our high quality training facilities or at your site.
All of our training courses are performed by our vastly experienced engineers who have dedicated themselves to promoting best practices across the industry.
Regardless of application, our training programmes can provide benefits such as:
An increase in productivity and up-time performance
A more efficient manufacturing process
Improved health and safety as a result of a greater understanding of Renishaw systems
Operators becoming more competent and effective with their time
'Hands on' practical experience
Increased skill in operations, maintenance and applications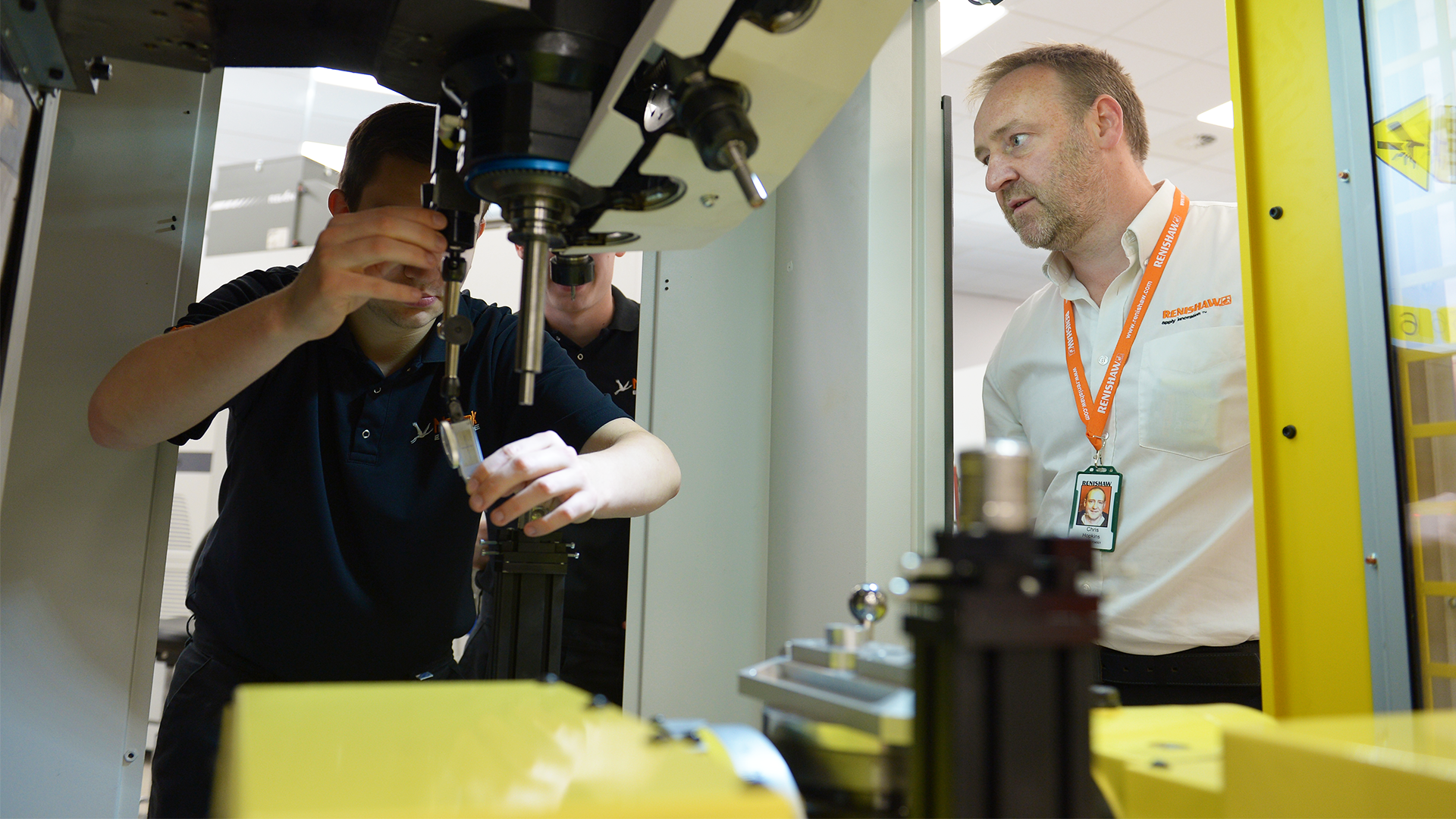 A lot of material was covered in the 3½ days we were at Renishaw. The visual aids were very good and the interaction between the trainer and our class added to the experience. The 'hands on' with the VMC was a great aid and having lunch on the site helped keep all of us focused and encouraged interaction between everyone in the class. I look forward to improving the value of the diagnostics we get from our ballbar here at Silfex.
Silfex Inc (USA)
Please view our current in-house courses below. If you can't find what you are looking for or require training at your site, please complete an enquiry form specifying your requirements.