Scanning Laser Modules
Planar laser scanner for presence detection, environmental mapping and monitoring.
Industry-engineered planar laser scanner for standalone operation or for system integration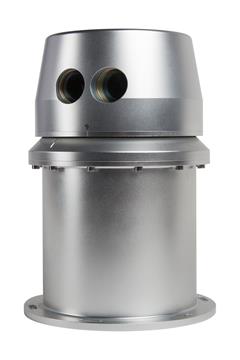 Using time-of-flight technology, the SLM 250 combines range and angle information to produce 2D scan data over ranges up to 250 m.
Applications include presence detection and security, profiling, area monitoring, and surveying.
The SLM 250 lidar sensor offers data output rates up to 36,000 points per second with full 360° planar field of view giving an angular resolution of 0.01°. Using a Class 1 eye-safe laser, the SLM 250 delivers range accuracy to 3 cm with 1 cm resolution.
Downloads
Data sheet: SLM 250 data sheet

Renishaw's OEM Scanning Laser Module (SLM) utilises pulsed time-of-flight technology to provide users with contactless measurements to passive targets. The Scanning Laser Module variant is designed specifically to measure distances to objects or targets in a 360° plane around the scanner. This can be used to create a virtual representation of the surrounding environment.