Calibration hardware
Laser interferometer systems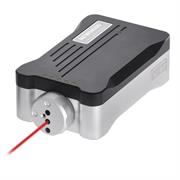 The ultimate in high performance measurement and calibration for motion systems, including CMMs and machine tools.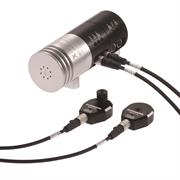 Automatic environmental compensation to ensure accurate laser measurement.
Measurement optics
An extensive range of optics kits to enable measurement of axis/machine characteristics.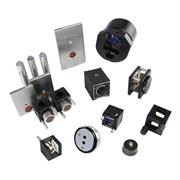 Measurement accessories
Accessories to ease set-up, alignment and operation and create the most effective laser system for your application.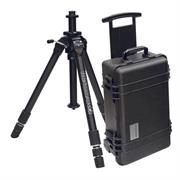 System peripherals
Flexible laser mounting options, robust transportation cases and additional cabling.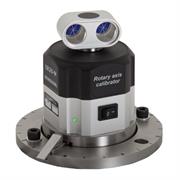 XR20-W rotary axis calibrator
Simple and versatile measurement of rotary axis positional accuracy.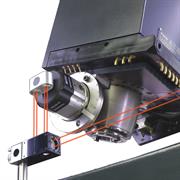 'Off axis' rotary measurement
Enabling XR20-W rotary axis measurement on applications where mounting on the centre of rotation isn't possible, extending use to many five axis machine tools.
Telescoping ballbar systems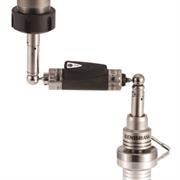 QC20-W ballbar
A simple and rapid diagnostics system for measuring the contouring accuracy of CNC machine tools to recognised international standards. 
QC20-W ballbar accessories
Accessories to test lathes, including vertical turning lathes and carry out 50 mm radius tests.
Probing calibration systems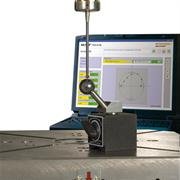 AxiSet™ Check-Up
A fast and accurate health check of rotary axis pivot points for multi-axis machine tools.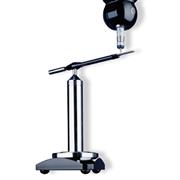 Machine checking gauge (MCG)
An easy way to monitor the volumetric measurement performance of CMMs.

The ML10 laser measurement system (1988 - 2007) has now been superseded by the XL-80 laser measurement system.

The QC10 ballbar (1991 - 2009) has now been superseded by the QC20-W wireless ballbar.

The RX10 rotary axis calibrator (1993 - 2011) has now been superseded by the XR20-W rotary axis calibrator.