SPRINT™ on-machine contact scanning system
Next-generation scanning system for on-machine process control applications.
The SPRINT™ system, with its unique 3D sensor technology, brings exceptional, high-speed, high-accuracy, scanning to CNC machine tools.
SPRINT™ system with Productivity+™
SPRINT™ system with Supascan
High-speed measurement
By scanning, SPRINT provides incredible time savings in on-machine inspection and job set-up, increasing available profitable and productive machining time.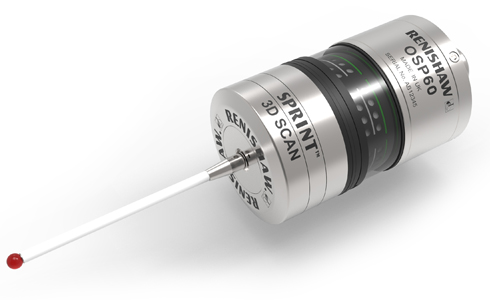 Form determination
On-machine scanning using the SPRINT system can detect defects in feature form that would be missed by touch-trigger systems.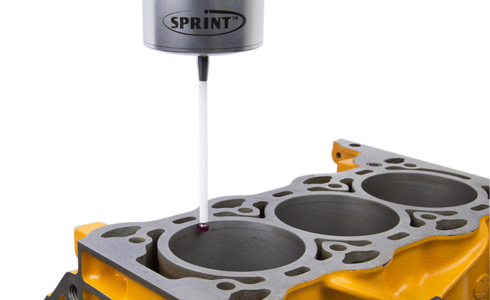 Process control
Workpiece measurement results, captured by SPRINT, can help keep on-machine processes under control, automatically. 
Results can also be output for further analysis, or for quality assurance purposes.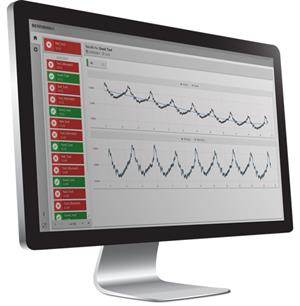 Replace an existing touch-trigger process
Although the SPRINT system can be used to directly replace a traditional touch-trigger system, measurement speed and accuracy can be optimised by replacing an existing touch-trigger process with a scanning process.
Equivalent data can be produced, minimising the time required to integrate the system into existing or new processes.
Ultra-fast probing for workpiece set-up, surface condition and form monitoring.
Advanced 3D scanning for industry-changing manufacturing processes.