Renishaw Diagnostics defies the job loss trend
Glasgow, Scotland, 21 February 2011
Renishaw Diagnostics Ltd, a world leading provider of trace level detection technologies based on the exploitation of surface enhanced resonance Raman scattering (SERRS), for life science research and molecular diagnostics applications, today announced its intention to create another 7 new jobs immediately: almost a 30% increase on its current workforce.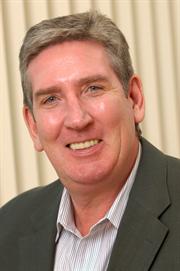 Despite the doom and gloom filling the newspapers on a daily basis about tough economic and market conditions, the company is expanding and looking to recruit talented individuals across a range of disciplines. The current vacancies are for scientists, field application specialists, customer support and finance personnel, but future plans for commercialisation of their first multiplex assay system will also require additional staff for technical support and R&D, sales & marketing, manufacturing & logistics, office management & regulatory work.
David Burns, CEO said "We are very excited about this business expansion. We are in the process of launching a major new product and are delighted to see the results of our R&D efforts coming to market. Now we need to build a dynamic support team to include scientific, commercial and administrative skills to ensure that our customers receive the best service and support they deserve.
"The transition from an R&D company to a fully commercial organisation is a very challenging process and it is essential that we have the right people in place to make this happen and to complement our existing top talent staff. We are a very exciting and friendly company to work for and living and working in Scotland has many benefits and attractions.
"We have recently expanded into new premises on the Nova Technology Park, just north of Glasgow, and now have modern, well-equiped offices and laboratories that many organisations would envy. Glasgow is a very cosmopolitan and dynamic city and we are in easy reach of spectacular countryside offering many leisure pursuits. The proximity of two major airports and an extensive motorway network make travel easy and there is an extensive choice of affordable housing. This is a great place to work and to live."
Enquiries: Jim Greaves Ph.D, Head of Marketing (+44 141 5577900)
About Renishaw Diagnostics Ltd
Renishaw Diagnostics Ltd, formerly D3 Technologies Ltd, was a Strathclyde University spin-out before being acquired by the Renishaw Group, which is a leading global supplier of engineering technologies, medical devices and Raman spectroscopy systems. It is focused on developing and commercialising its first in vitro diagnostic (IVD) and clinical research products, with the goal of establishing Renishaw Diagnostics as the premium provider of automated, multiplex, high sensitivity molecular diagnostics products for the detection of human infectious diseases.
Renishaw Diagnostics has launched its first RenDx™ research-use-only (RUO) multiplex assay system and is working towards the obtaining of CE marking for the system as an in vitro medical device in Europe and clearance in the US.
The Company is based in Glasgow, Scotland, and further information is available at www.renishawdiagnostics.com.