Renishaw Diagnostics to present at PittCon 2011, the world's largest annual conference and exposition for laboratory science
Glasgow, Scotland, 7 March 2011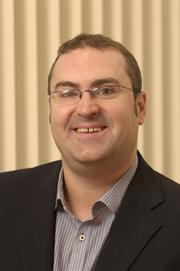 Renishaw Diagnostics Ltd (formerly D3 Technologies), a world leading provider of trace level detection technologies based on the exploitation of surface enhanced Raman scattering (SERS) and surface enhanced resonance Raman scattering (SERRS), for research and molecular diagnostics applications, today announced details of a talk to be presented at PittCon 2011 in Atlanta, Georgia later this month.
Dr David Eustace, the company's Project Leader for Development, will present on the development of multiple-target antibody-based diagnostic assays, which utilise SERS as the detection mechanism. He will also discuss the application of SERRS in a multiplex assay system for detection and diagnosis of infectious diseases.
He said "We are very pleased to be selected to present at PittCon to showcase some of the scientific developments taking place at Renishaw Diagnostics. Only last month we announced the launch of our RenDx™ multiplex analysis system for research use only that offers scientists a very sensitve, specific and flexible tool to screen for numerous targets in a single assay. It is a truly transformative technology introduction, in advance of our fully regulated RenDx system for human diagnostics that is in advanced stages of development.
"In the antibody-based assays, sensitivity to below pg/ml levels has been demonstrated and this allows multiple antigen targets to be identified. The system is based on a modified sandwich ELISA platform and has been developed as a transferable technology, applicable in several diagnostics sectors. Results of testing for matrix metalloproteinases (MMPs), and additional targets in spiked and clinical samples, have demonstrated the robustness and versatility of the technology."
Renishaw Diagnostics, who will share exhibition space with the US subsidiary of parent company Renishaw plc on booth number 1253, will also be promoting their patented SERS substrate, Klarite®, which provides a very sensitive and reproducible platform for analysing and identifying chemical compounds. Klarite SERS substrates are widely used for academic and industrial trace element applications and the company has an active partnership program to further exploit the benefits of this technology for applications in biopharmaceutical manufacturing clean up, environmental, forensics and security.
Enquiries: Jim Greaves Ph.D, Head of Marketing (+44 141 5577900)
About PittCon
Pittcon is the world's largest annual conference and exposition for laboratory science. Pittcon 2011 will offer the latest technology and instrumentation from more than 950 exhibitors, a diverse Technical Program of over 2,200 abstracts to technical presentations, over 100 Short Courses to enhance your educational experience, and networking sessions that provide the chance to exchange innovative ideas with scientists from around the world. Further information is available at http://www.pittcon.org
About Renishaw Diagnostics Ltd
Renishaw Diagnostics Ltd, formerly D3 Technologies Ltd, was a Strathclyde University spin-out before being acquired by the Renishaw Group, which is a leading global supplier of engineering technologies, medical devices and Raman spectroscopy systems. It is focused on developing and commercialising its first in vitro diagnostic (IVD) and clinical research products, with the goal of establishing Renishaw Diagnostics as the premium provider of automated, multiplex, high sensitivity molecular diagnostics products for the detection of human infectious diseases.
Renishaw Diagnostics has launched its first RenDx™ research-use-only (RUO) multiplex assay system and is working towards the obtaining of CE marking for the system as an in vitro medical device in Europe and clearance in the US.
The Company is based in Glasgow, Scotland, and further information is available at www.renishawdiagnostics.com.