Work experience weeks
Renishaw's work experience weeks provide students with an ideal opportunity to discover what its like to work as an engineer in a world-leading engineering company.
Our work experience programme for 2018 is now full
If you would like to be added to our waiting list in the event of a student dropping out please email your CV to education@renishaw.com.
Please note that our work experience weeks are open for year 10s, 11s, 12s and 13s, if you are unsuccessful this year you may re-apply for the weeks next year; applications will open in October 2018.   
The real-life engineering experience for students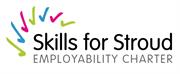 For students in years 10 to 13 at schools throughout Gloucestershire, South Gloucestershire, Bristol and South Wales, Renishaw's work experience weeks provide the ideal opportunity to discover what it's really like to work as an engineer at one of the world's foremost engineering companies.
The work experience weeks take place during July at Renishaw's headquarters, New Mills near Wotton-under-Edge, Gloucestershire and Renishaw's Miskin manufacturing plant near Cardiff; they are open to applications from all students who have an interest in engineering and can show they enjoy maths, science, design & technology, computer science and art.
For students interested in programming we also offer a software work experience opportunity to applicants who are interested in working on a coding project.
Successful student applicants will work as a team to research and develop a new product, with each being given a specific role in the following areas of engineering:
Design
Production
Manufacturing
Purchasing
Project Management
Marketing

Students work according to Renishaw's product development process and use project plans and timelines in a similar way to professional Renishaw engineer and present their findings to senior engineers at the end of week.What will students gain from their week at Renishaw?
Opportunity to see a high tech company
Work on an engineering project
Problem solving skills
Team building skills
Presentation skills
Knowledge of career opportunities at Renishaw
With just 9% of engineers in the UK being female, we especially encourage young women to apply for the work experience weeks.
You can read about the successful programme here.
Please note public transport services do not run directly to either of our sites, so please consider this before applying.
I would like to thank you and all of the staff for making this opportunity not only possible, but fun, challenging and educational.
2017 attendee