AM1 adjustment module
The AM1 adjustment module provides quick and accurate angular alignment of the probe head with the CMM's axes and / or the autochange rack.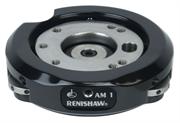 In addition, the quick release mechanism allows the head to be removed for storage and subsequently replaced without re-alignment.
Built in overtravel protection decreases the risk of head damage.
It has been designed for use with,
PH6M
MIH
PH10T PLUS / PH10M PLUS motorised probe heads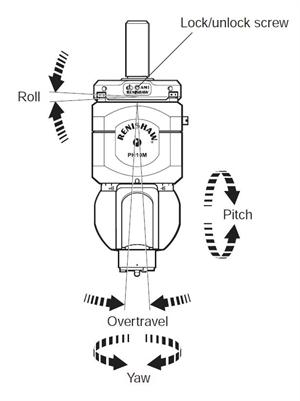 Renishaw part number: A-1026-0320.