Installation
| | | | |
| --- | --- | --- | --- |
| Width | Depth | Height | Weight |
| 440 mm (17.3 in) | 180 mm (7.1 in) | 44 mm (1.7 in) | 2.1 kg (4 lb 10 oz) |
UCC T5 can either be free standing or used in a 19 inch rack system.
CAUTION: Ensure the controller is disconnected from the mains supply during installation.
Stand-alone installation
The UCC T5 unit draws air from the right hand side when viewed from the front and expels air out of the left hand side. A minimum clearance gap of 10 mm is necessary between the sides of the unit and any potential obstruction.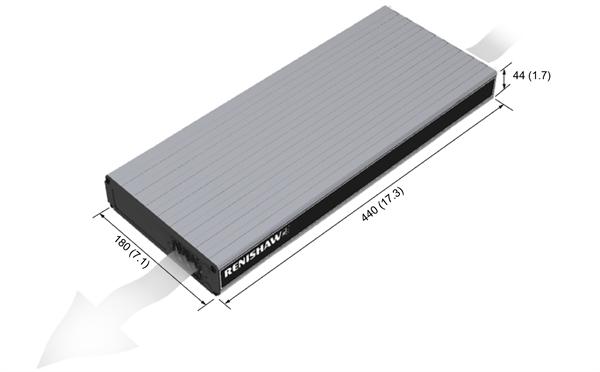 Mounting in a 19 inch rack (optional)
The rack mounting kit (part number A-1018-0189) contains two brackets and four M5 × 6 mm screws. Assemble the brackets to the UCC T5 as shown below: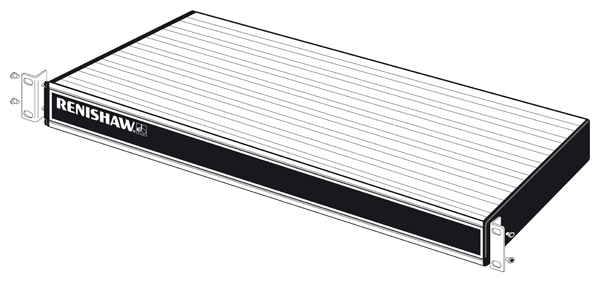 Cable lengths
UCC T5 to SPA3 connection
The units are linked via a CAT 5 or STP/ FTP cable. 300 mm cables are supplied with the UCC T5 kits. It is not recommended to use a cable over 400 mm.
Ethernet cable link to PC
This is a standard ethernet CAT 5 cross-over cable and a 5 m cable is supplied as part of the UCC T5 kit. Lengths up to a maximum of 20 metres can be used.