Introduction
The TP200 probe system comprises the TP200 probe sensor and stylus module, the PI 200-3 interface and the optional SCR200 stylus change rack.
The TP200 is a 13.5 mm diameter touch-trigger probe with the facility to quickly change stylus configurations without the need for requalification. This is achieved by carrying the stylus on a detachable module that is located on the probe sensor body by a highly repeatable kinematic coupling and held in place by magnetic force. After initial qualification of the stylus tip, the module may be removed and replaced as required without additional requalification by simply recalling the initial qualification data.
The probe sensor uses electronic strain sensing techniques that provide better form measuring accuracy and operating life than can be achieved with kinematic switching probes.
The SCR200 stylus change rack provides storage for pre-qualified stylus assemblies and facilitates automatic stylus changing under measurement programme control.
The dedicated PI 200-3 interface supplies power and controls the operation of the TP200 probe and SCR200 rack. Communication with other Renishaw equipment and the CMM controller is via the PICS (product interconnection system) ports.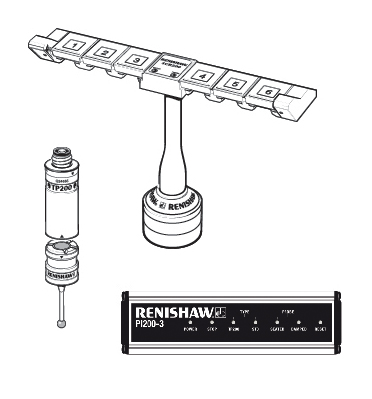 The image below shows the PI 200-3 stand alone version (A-5707-0100):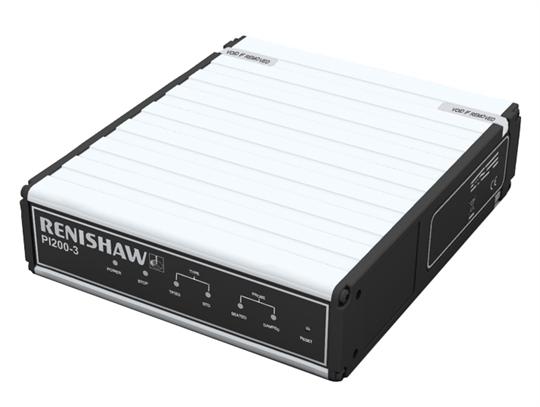 The image below shows the PI 200-3 integrated card version (A-5707-0200) that is intended to be used in conjunction with PHC10-3 PLUS: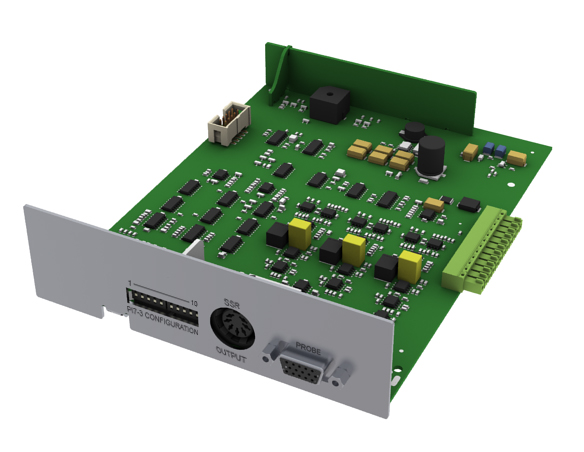 (for representation only)